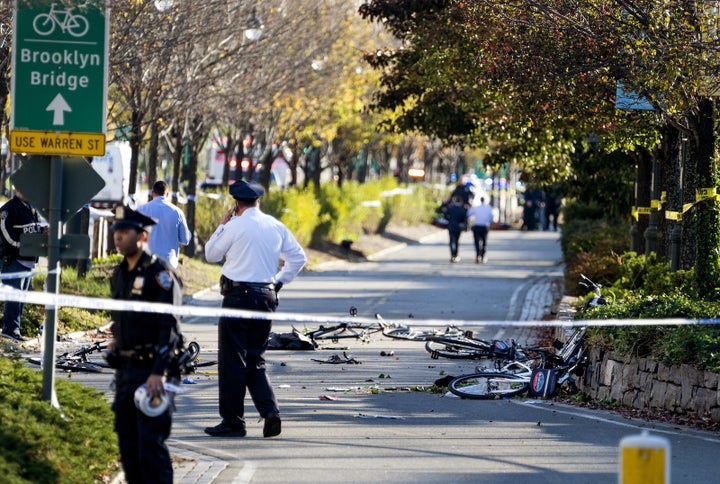 Bicycles and debris are strewn on a bike path after a motorist drove onto the path near the World Trade Center memorial, killing eight people and injuring at least 11 others on Oct. 31.
Craig Ruttle / AP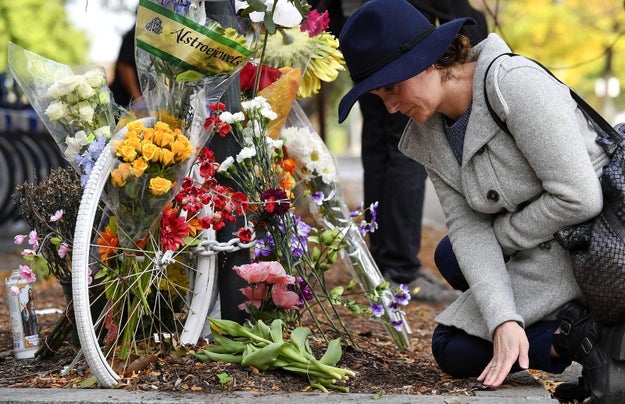 Flynn Coleman wipes away debris on Nov. 1 from an existing bicycle memorial that is now being used to mark the deadly attack during which Sayfullo Saipov, an Uzbek immigrant, drove a rental truck down a bike path for 20 blocks, killing eight people and injuring several more.
The Washington Post / Getty Images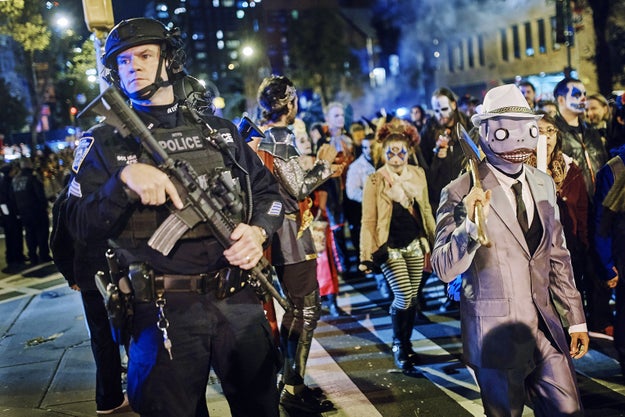 A heavily armed police officer stands watch as revelers march during the Greenwich Village Halloween Parade on Oct. 31 in New York.
Andres Kudacki / AP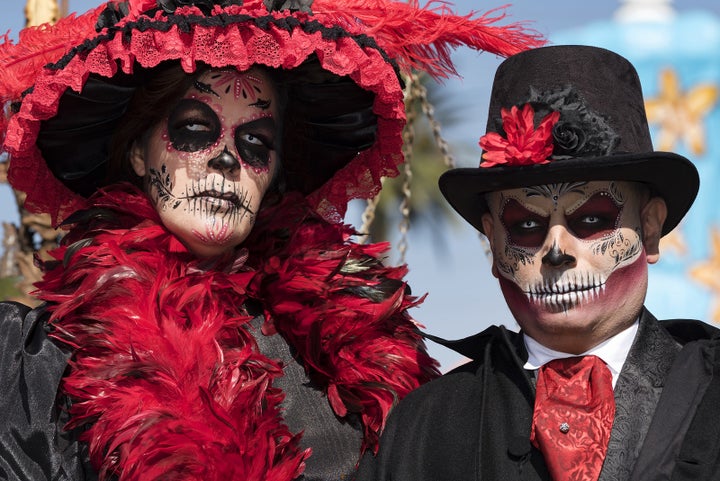 Alex Choko Gonzales and Alice Marquez attend the Día de los Muertos, or Day of the Dead, celebration at the Hollywood Forever Cemetery in Los Angeles on Oct. 28.
Nurphoto / Getty Images
President Trump gives out Halloween treats to children of the members of press and the White House staff in the Oval Office of the White House in Washington, DC, on Oct. 27.
Carlos Barria / Reuters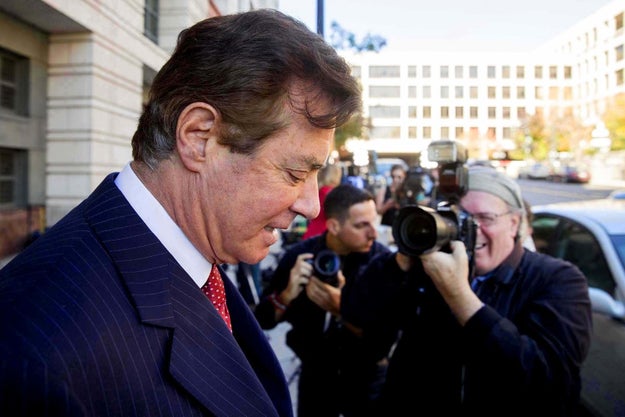 Paul Manafort, President Trump's former campaign chairman, leaves federal court in Washington on Nov. 2 after facing charges of conspiracy against the United States.
Andrew Harnik / AP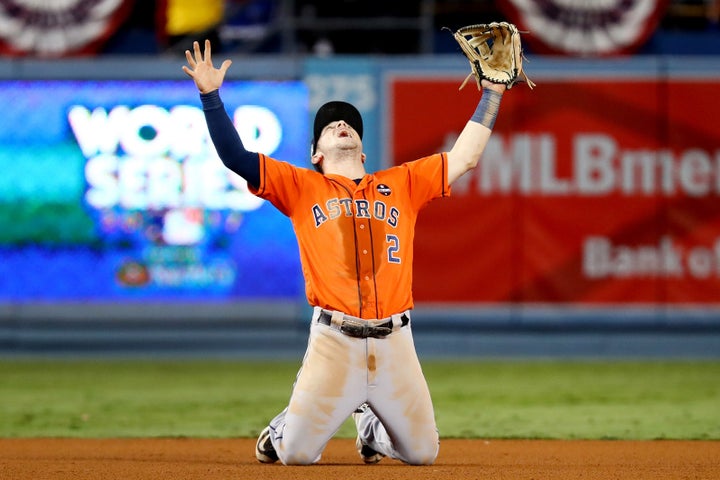 Infielder Alex Bregman celebrates after the Astros defeated the Los Angeles Dodgers in Game 7 of the 2017 World Series at Dodger Stadium in Los Angeles on Nov. 1.
Alex Trautwig / Getty Images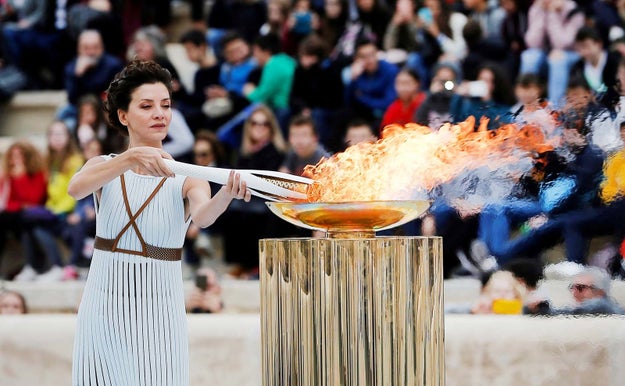 Greek actress Katerina Lehou passes the Olympic flame at the Panathenaic Stadium in Athens, Greece, on Oct. 31.
Costas Baltas / Reuters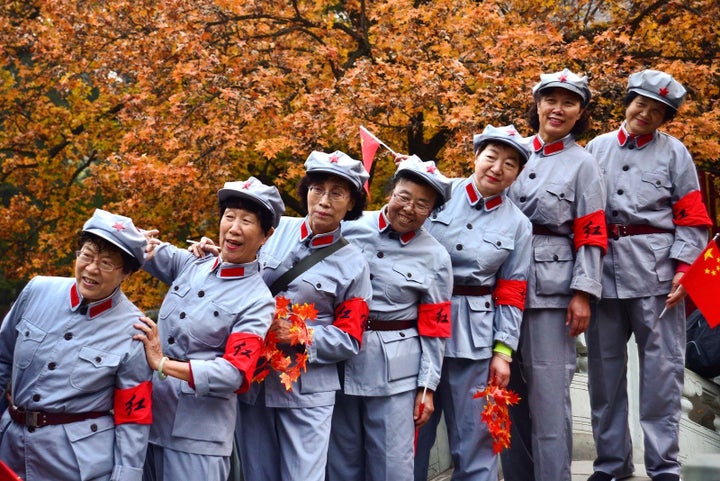 Women in replica Red Army uniforms have their picture taken in Fragrant Hills Park in Beijing on Oct. 27.
China Stringer Network / Reuters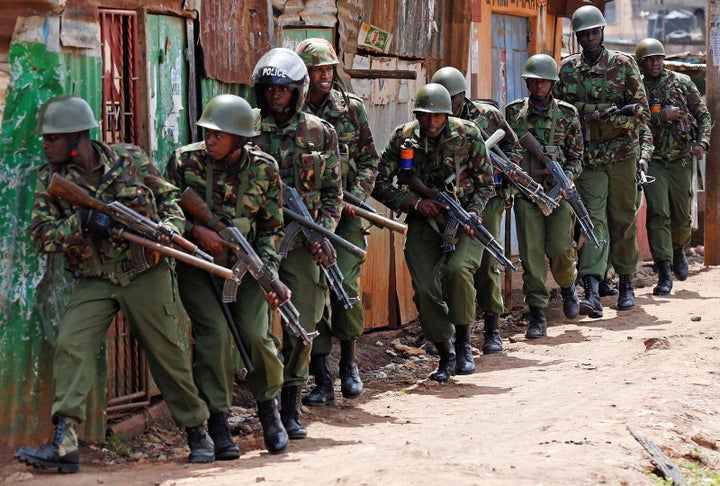 Anti-riot police attempt to disperse protesters in the Kawangware slum of Nairobi, Kenya, on Oct. 28.
Thomas Mukoya / Reuters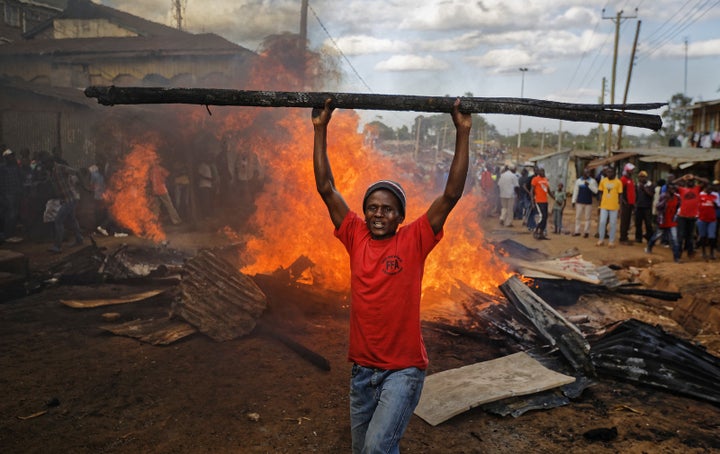 An opposition supporter holds charred wood from a burning barricade in the Kawangware slum of Nairobi, Kenya, on Oct. 27. Stone-throwing protesters, who support opposition leader Raila Odinga, clashed with police, who fired tear gas and water cannons.
Ben Curtis / AP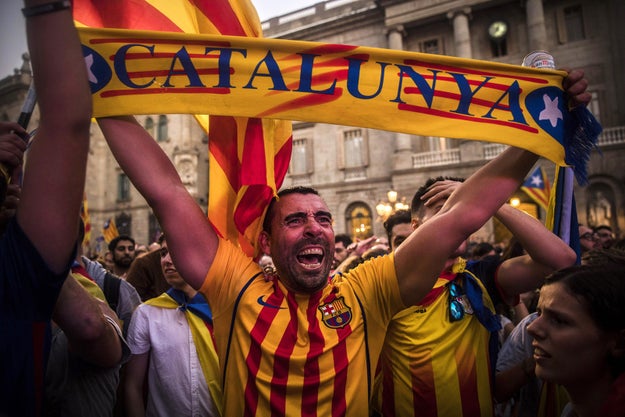 A man holds up a Catalonia scarf as a crowd of pro-independence supporters gather in the square outside the Palau de la Generalitat in Barcelona. Catalonia's regional parliament passed a motion on Oct. 27 with which they say they are establishing an independent Catalan Republic.
Santi Palacios / AP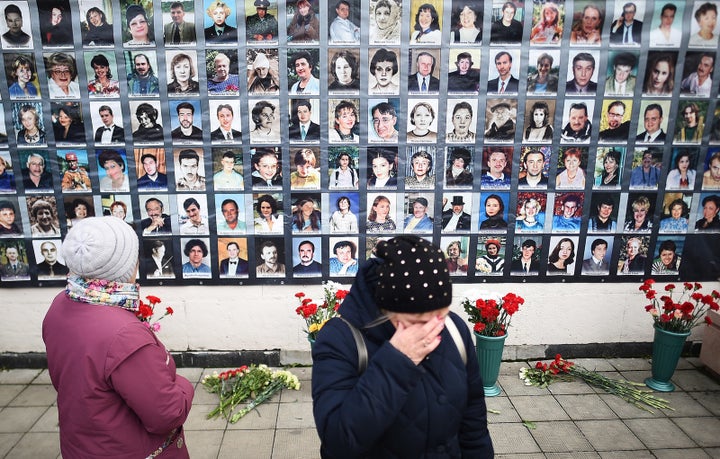 People attend a memorial event at the Dubrovka theatre marking the 15th anniversary of the 2002 Moscow hostage crisis on Oct. 26 in Moscow. Chechen militants seized the theatre on Oct. 23, 2002, and took about 900 people hostage, including the Nord-Ost musical artists and spectators. A three-day siege ended with Russian special task forces storming the building. The fatalities included 130 hostages and 40 terrorists.
Dmitry Serebryakov / Dmitry Serebryakov/TASS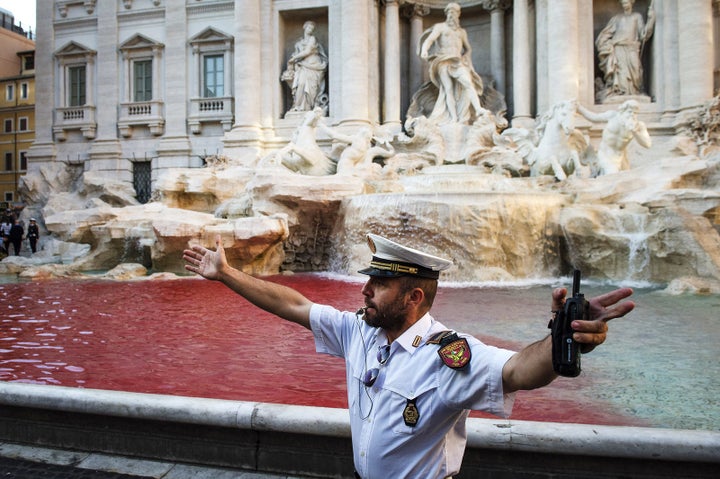 Graziano Cecchini poured a blood-red dye in the Trevi Fountain in Rome on Oct, 26. Rome police identified Cecchini and placed him under investigation for damaging a historical and artistic building.
Antonio Masiello / Getty Images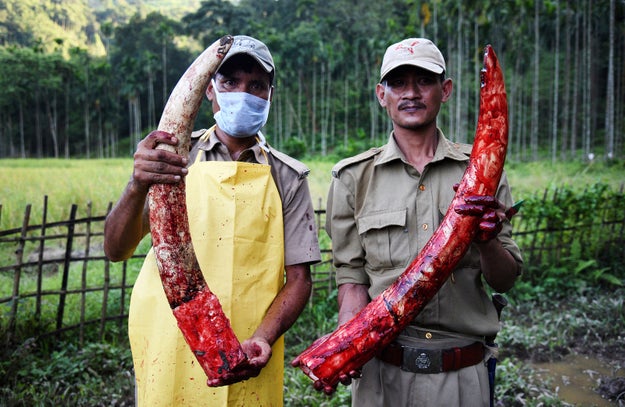 Forest officials hold tusks of a wild elephant, who, they claim died due to food poisoning near Panbari Village on the outskirts of Guwahati, India, on Nov. 2.
Anuwar Hazarika / Reuters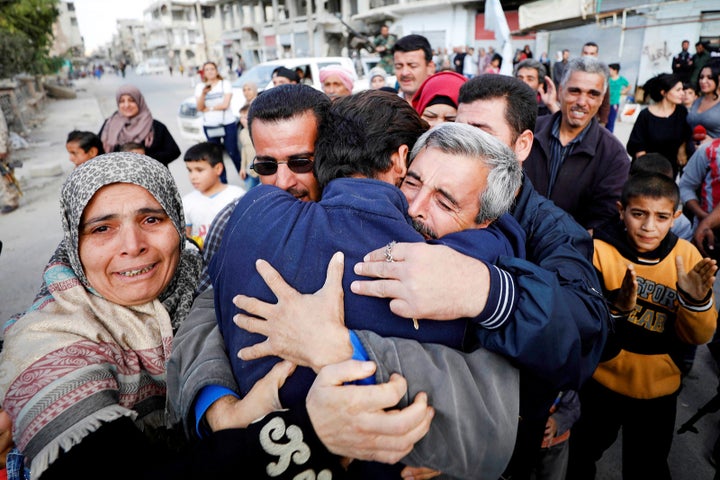 Relatives hug one of the hostages held by Islamic State militants who escaped from his captors in al-Qaryatayn, Syria, on Oct. 29.
Omar Sanadiki / Reuters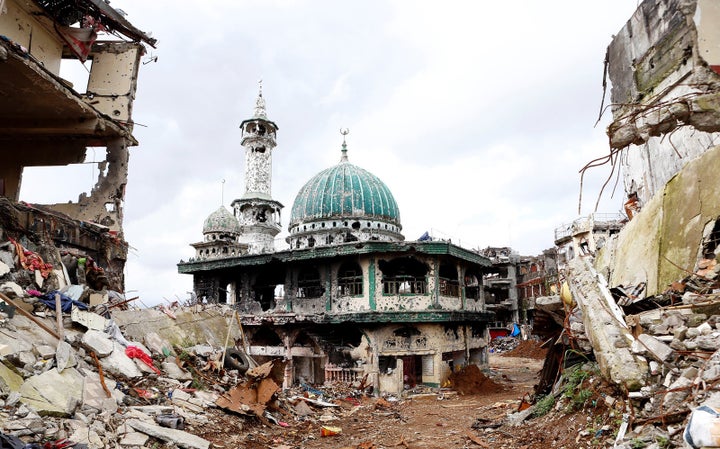 A bullet-riddled mosque used by ISIS terrorists is left heavily damaged after a five-month battle in Marawi, Philippines, on Oct. 25. The siege left 165 soldiers, over 900 militants, and 47 civilians dead.
Anadolu Agency / Getty Images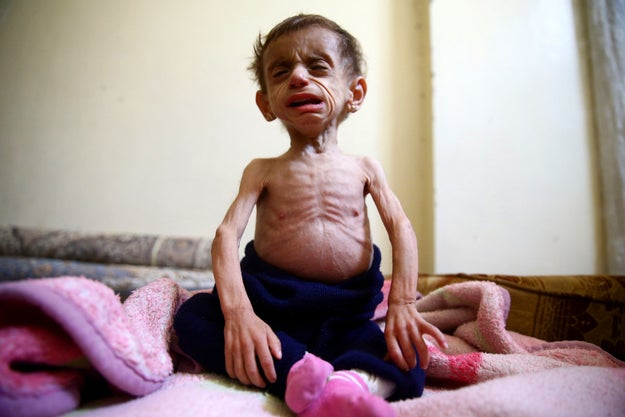 On Oct. 25, in Ghouta, Syria, where Assad's siege continues, two-and-a-half year old Hala al-Nufi cries as she sits on a bed. Her metabolic disorder worsens due to food shortages in the eastern Damascus suburb.
Bassam Khabieh / Reuters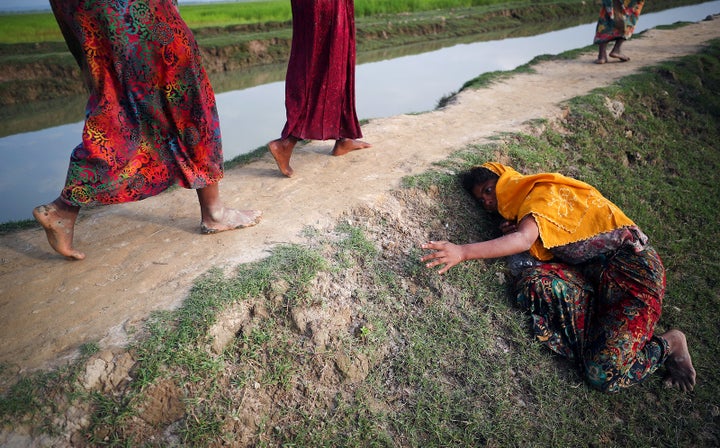 An exhausted Rohingya refugee cries to other refugees for help as they continue on their way from Myanmar into Palang Khali, Bangladesh, on Nov. 2.
Hannah Mckay / Reuters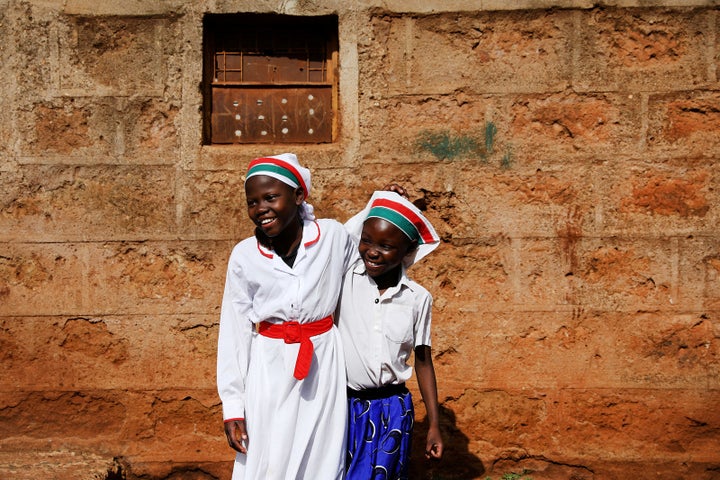 Girls smile at the beginning of a Sunday service outside of an African Divine Church in Nairobi, Kenya, on Oct. 29.
Siegfried Modola / Reuters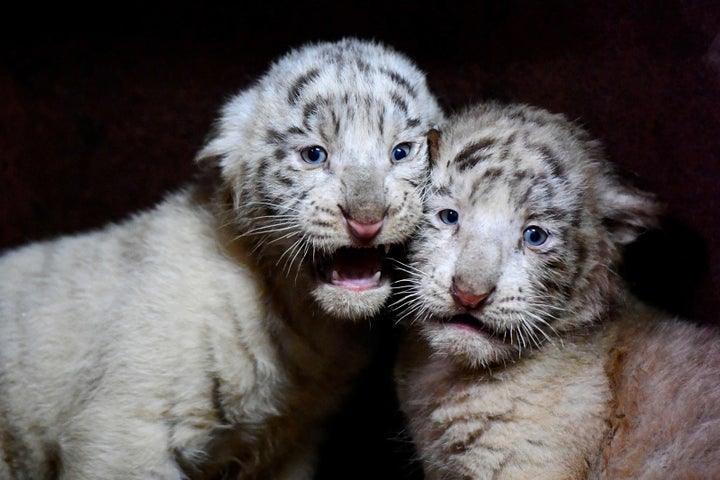 Two of a group of white tiger sextuplets are photographed at the Yunnan Zoo on Oct. 25 in Kunming, China. According to the zoo, white tigers usually give birth to two or three cubs, and the sextuplets are considered very rare.
Vcg / Getty Images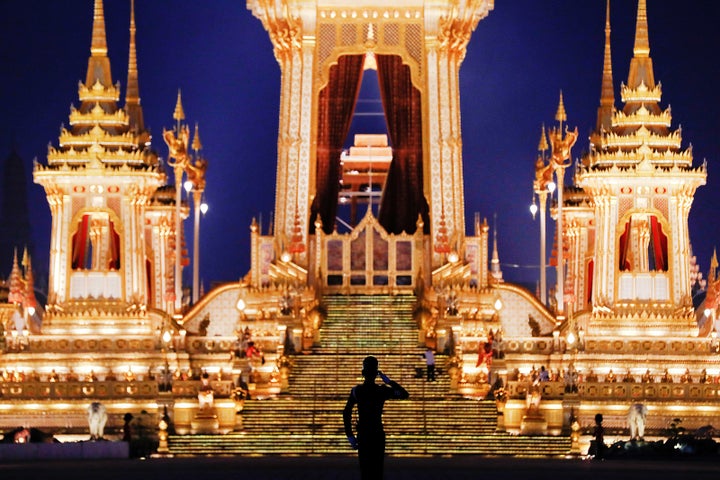 A soldier salutes in front of the Royal Crematorium during a funeral for the late King Bhumibol Adulyadej in Bangkok, Thailand, on Oct. 27.
Damir Sagolj / Reuters
Source: https://www.buzzfeed.com/usnews.xml