At least 26 people died after a man opened fire during a Sunday service in a small church in rural Sutherland Springs, Texas. The youngest victim was five-years-old.
At least 26 were killed Nov. 5 after a gunman opened fire during a service at the First Baptist Church in Sutherland Springs, Texas, making it the deadliest shooting in the state's history. The victims' ages range from five to 72-years-old, officials said Sunday evening and a number of children are expected to be among the dead.
Multiple media outlets identified the gunman as 26-year-old Devin P. Kelley, who was found dead inside his vehicle after it veered off the road while being pursued by authorities.
Here's what we know about the victims so far:
Annabelle Pomeroy, 14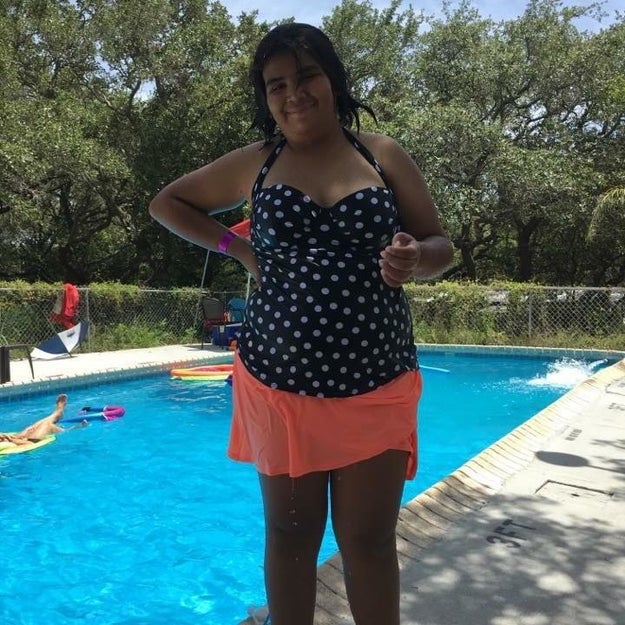 Facebook
Annabelle Pomeroy was attending Sunday service at her father's church when a man started firing into the small building. Pastor Frank Pomeroy was on his way back from Oklahoma when his daughter died, he told ABC News.
Annabelle "was one very beautiful, special child," he told ABC News. The 14-year-old was his youngest daughter.
Her mother, Sherri, was also out of town and texted the Associated Press that she lost her daughter "and many friends" in the shooting. She updated her Facebook profile picture to a photograph of her daughter, where friends and family members then posed and shared their condolences and memories.
"She was a sweet girl and will be missed by all," Helen Biesenbach commented.
"We will always remember that beautiful smile," another person said.
"Heaven truly gained a real beautiful angel this morning along with many more," Scott Pomeroy, a family member, posted on Facebook. "I lost a lot of friends and family this morning but that just means Jesus needed them more. I know all that have taken their last breath of dirty air and took their first breath of heavenly air with new bodies with no pain and suffering."
This post will be updated as more information becomes available.
LINK: At Least 26 People Killed After Man Opens Fire In Texas Church
LINK: Here Is All The Fake News About The Texas Church Shooting
Source: https://www.buzzfeed.com/usnews.xml