The dog has since been returned to its rightful owner after its wild ride was captured by news helicopters.
A spokesperson for the Los Angeles Police Department told BuzzFeed News the car had been reported stolen on Nov. 1.
On Wednesday, the suspect, who was not immediately identified, was taken into custody following the high-speed pursuit.
The dog, who police said did not belong to the suspect, is "safe" and has been "returned to the rightful owner."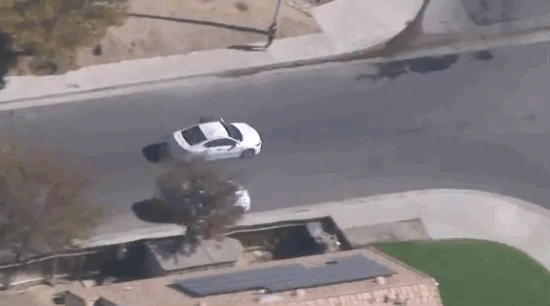 (He also appears to briefly run after the car, because dog.)
Source: https://www.buzzfeed.com/usnews.xml