Deanne and Mark Stidham also implied to CBS News that they think the multiple billion dollar lawsuits against them are coercive attacks by other retailers, not genuine complaints.
The husband and wife founders of embattled clothing company Lularoe say anyone that accuses them of running a "pyramid scheme" has an "uneducated opinion," and said multiple lawsuits against them are sneaky attacks by other retailers jealous of their success.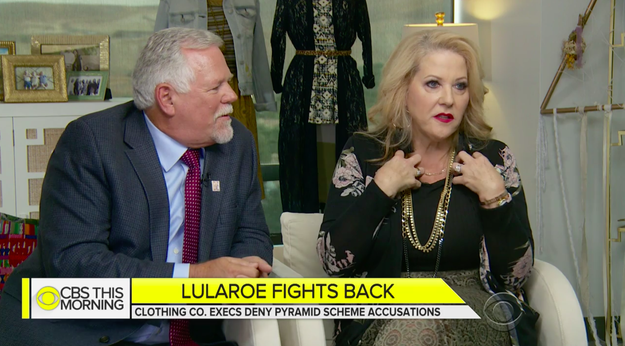 CBS This Morning
DeAnne and Mark Stidham appeared on CBS This Morning Wednesday to discuss criticism of their company, including reports by BuzzFeed News that women have lost thousands of dollars by selling with the company.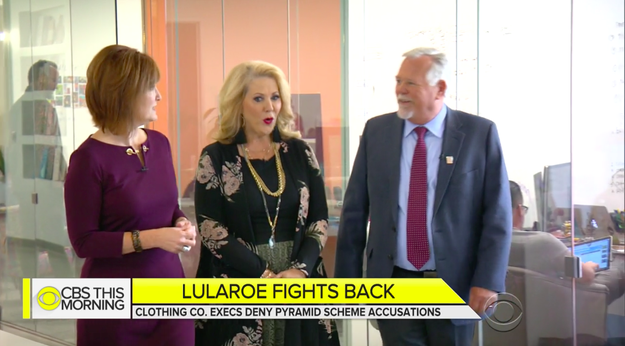 The company made headlines last month when two class-actions lawsuits were filed against it by former people with accounts.
One of the lawsuits accused the company of running a "pyramid scheme," saying the company enticed women to buy thousands of dollars worth of its clothing, knowing they would never be able to sell it. The plaintiffs claimed the company was actually making its reported $2 billion in sales this year off its retail sellers, who were then stuck with thousands of dollars worth of clothing they could never sell, because, in part, the market was flooded with retailers.
These followed a class-action lawsuit in April, which alleged Lularoe was selling subpar products that ripped like "wet toilet paper."
CBS This Morning
However, Mark Stidham told CBS News that allegations they are running a pyramid scheme are an "uneducated opinion."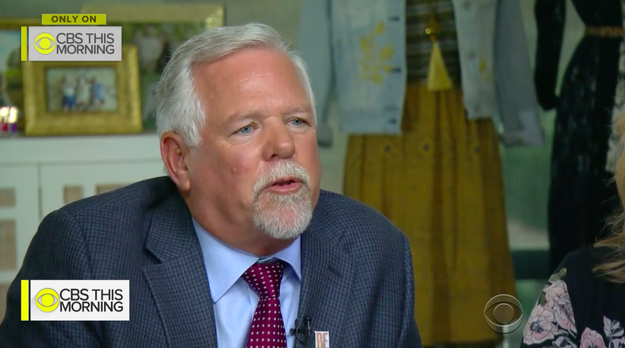 "They haven't looked at who we are because we sell product through to a consumer, and it's highly-desirable product. That is not a pyramid scheme," he said.
The couple said they built their now multi-billion dollar company through simple hard work, and the fact that people love their clothing.
"You get the product, you put it before people and you sell it, and you have money and that's the simplicity of this business and that's as easy as it can be," DeAnne Stidham said.
CBS This Morning
DeAnne Stidham said that while starting her business was "easy" for her, people shouldn't assume they will have the same success as she did.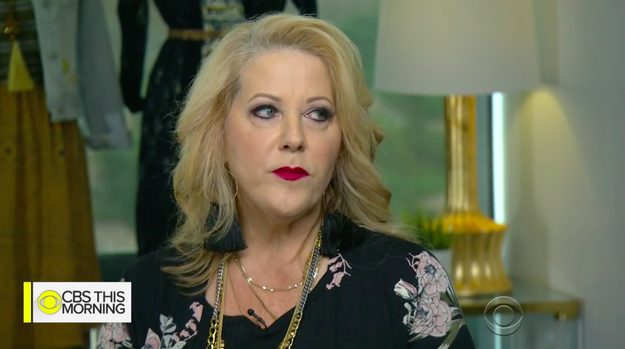 "I think it's easy, that's me. Okay for me in my background in my life experience. I do not say it's easy for everyone," she said. "That's what I think they heard and it's not the truth."
The couple concluded by saying the lawsuits against them are targeted attacks by other retailers jealous of the way they are "disrupting" the retail marketplace.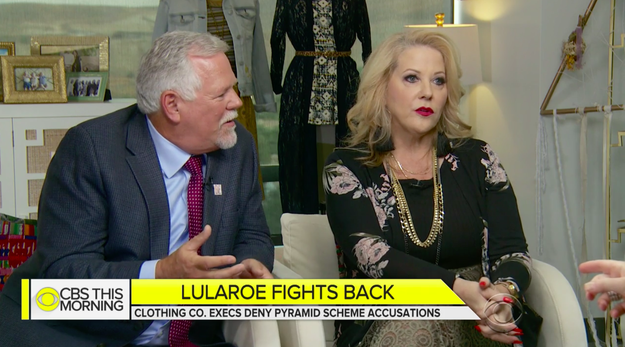 "I will tell you that we have been incredibly disruptive in the marketplace. And I don't think those are all entirely organic complaints," Stidham said.
When asked by CBS News if he thinks the lawsuit plaintiffs are being encouraged to sue by someone else he said, "My personal belief is that, yes."
BuzzFeed News have asked the Stidhams for an interview. They have yet to respond.
Source: https://www.buzzfeed.com/usnews.xml