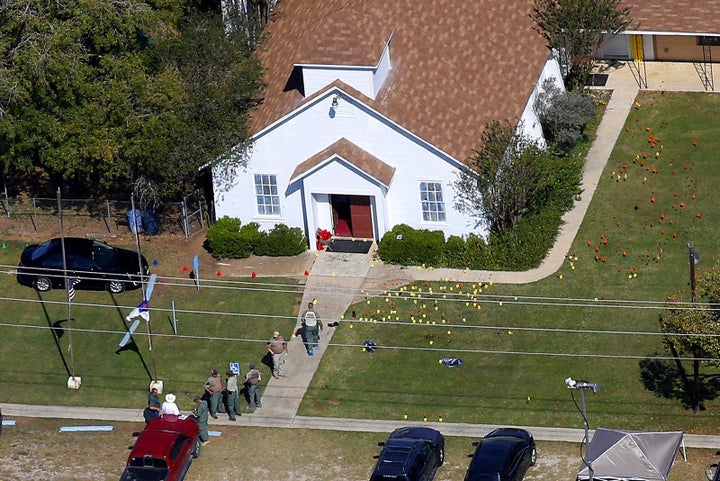 An aerial photo shows the site of a mass shooting at the First Baptist Church of Sutherland Springs, Texas, on Nov. 6.
Jonathan Bachman / Reuters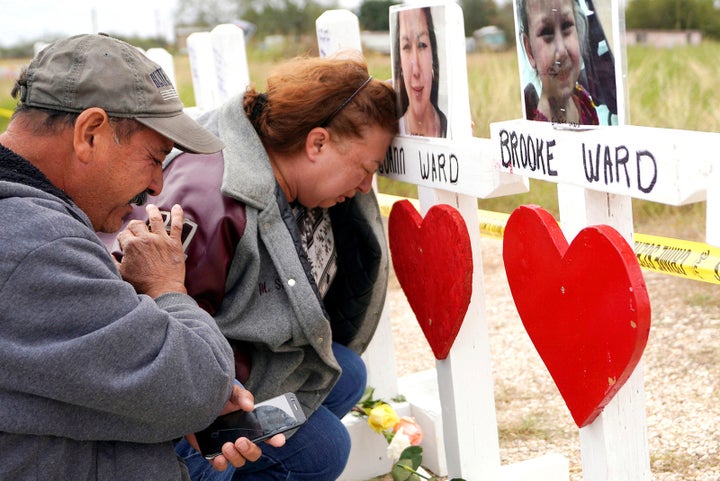 Lorenzo Flores (left) and Terrie Smith weep at a line of crosses in remembrance of those killed in the shooting at the First Baptist Church of Sutherland Springs, Texas, on Nov. 9.
Rick Wilking / Reuters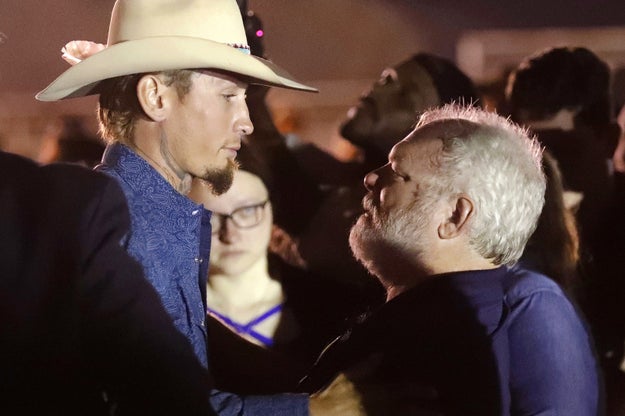 Stephen Willeford (right) hugs Johnnie Langendorff during a vigil for the victims of the First Baptist Church shooting on Nov. 6, in Sutherland Springs, Texas. Willeford fired at suspect Devin Patrick Kelley and Langendorff drove the truck while they chased the church gunman.
David J. Phillip / AP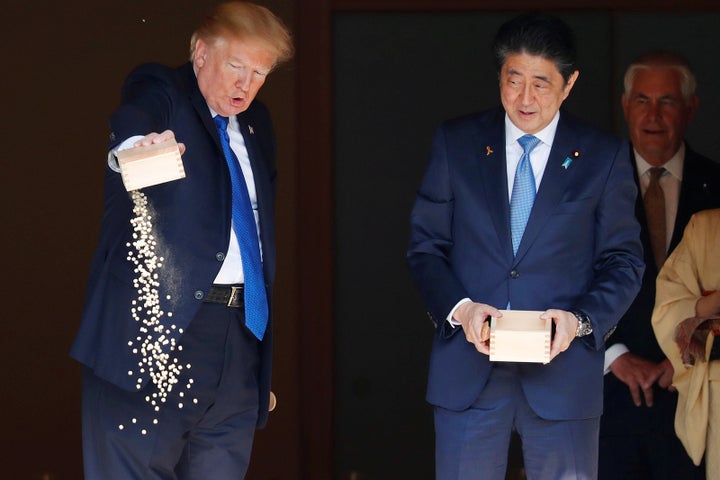 President Donald Trump dumps food in a koi pod alongside Japanese Prime Minister Shinzo Abe before their working lunch at Akasaka Palace in Tokyo on Nov. 6. Watching from the rear is US Secretary of State Rex Tillerson.
Jonathan Ernst / Reuters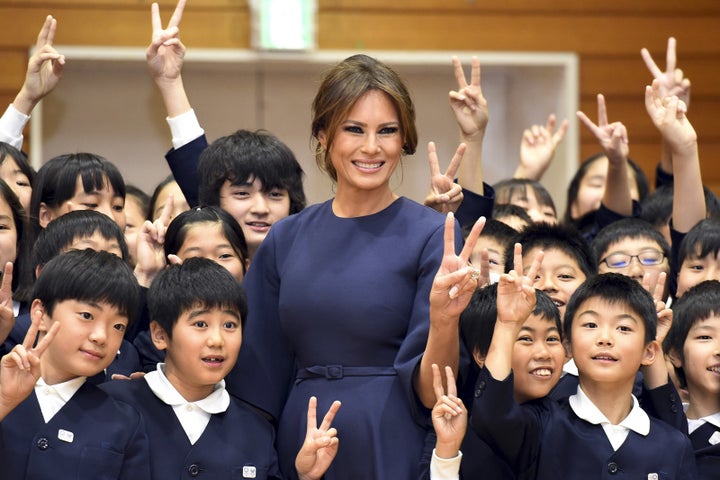 First lady Melania Trump poses for a portrait with the students of Kyobashi Tsukiji Elementary School in Tokyo on Nov. 6.
Anadolu Agency / Getty Images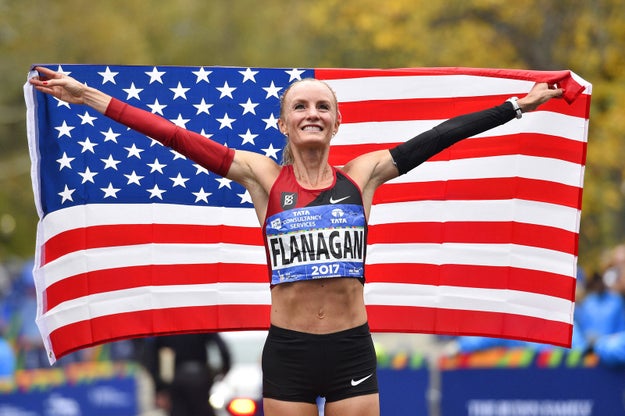 Shalane Flanagan celebrates after winning the professional women's division at the 2017 TCS New York City Marathon on Nov. 5.
Usa Today Sports / USA TODAY Sports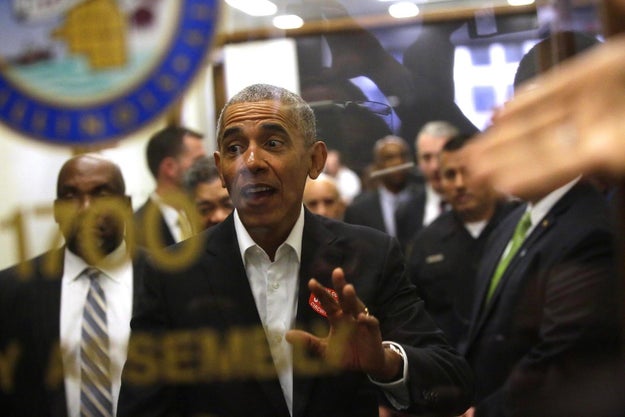 Former President Barack Obama waves to a crowd of people as he attends Cook County jury duty at the Daley Center on Nov. 8, in Chicago.
Joshua Lott / Getty Images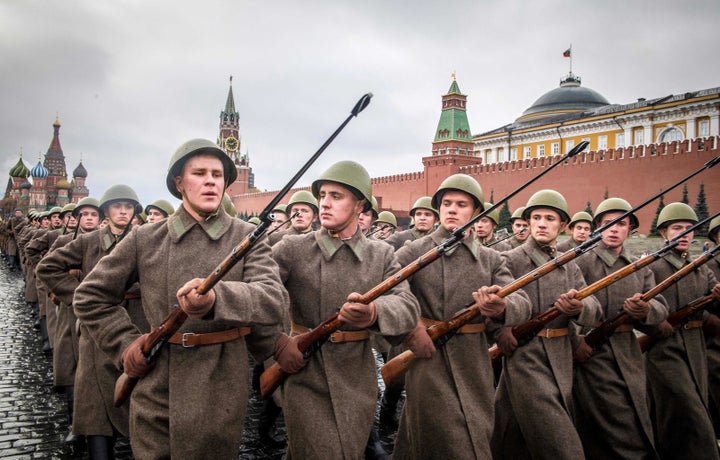 Russian soldiers rehearse ahead of a parade on Red Square in Moscow on Nov. 5. The event marks the 76th anniversary of a 1941 parade, when Red Army soldiers marched past the Kremlin walls toward the front line to fight Nazi Germany troops during World War II.
Mladen Antonov / AFP / Getty Images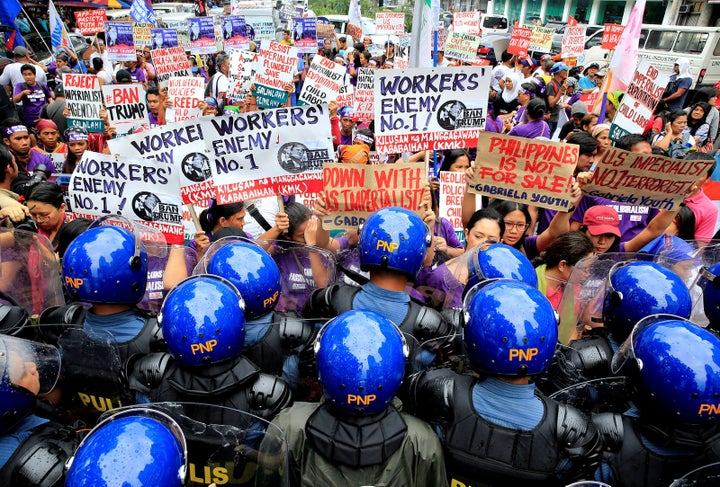 Police block members of the GABRIELA Women's Group, who denounced the visit of President Donald Trump to attend the 31st Association of Southeast Asian Nations (ASEAN) leaders summit, outside the US embassy in Manila on Nov. 9.
Romeo Ranoco / Reuters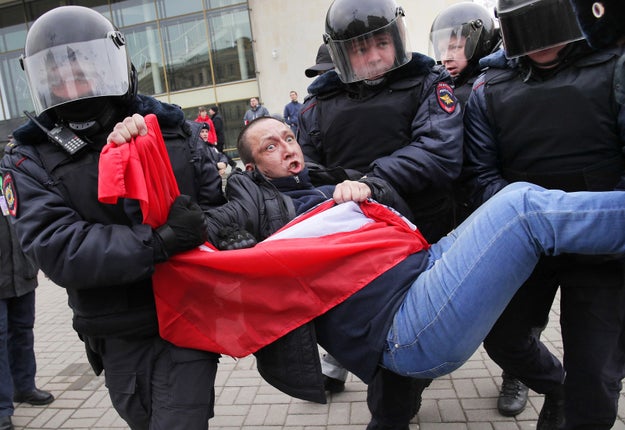 Police detain members of the Other Russia movement as they gather for an unauthorized rally to mark the centenary of the Bolshevik Revolution in St. Petersburg on Nov. 6.
Dmitri Lovetsky / AP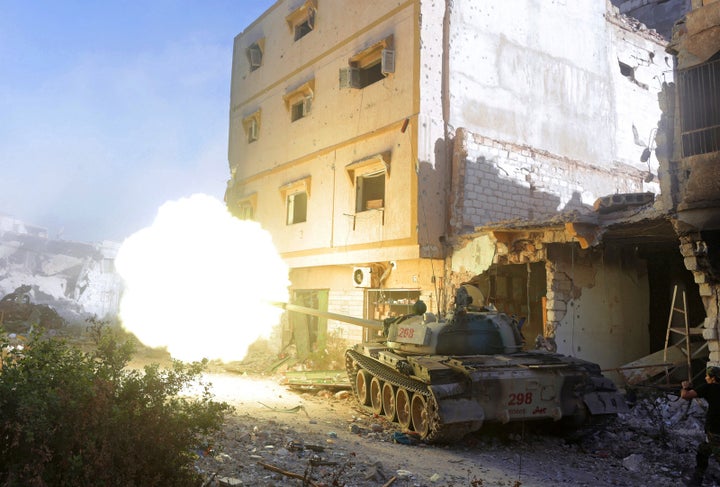 A military vehicle belonging to the Libyan National Army fires at Islamist militants during clashes in the Khreibish district of Benghazi on Nov. 9.
Esam Al-fetori / Reuters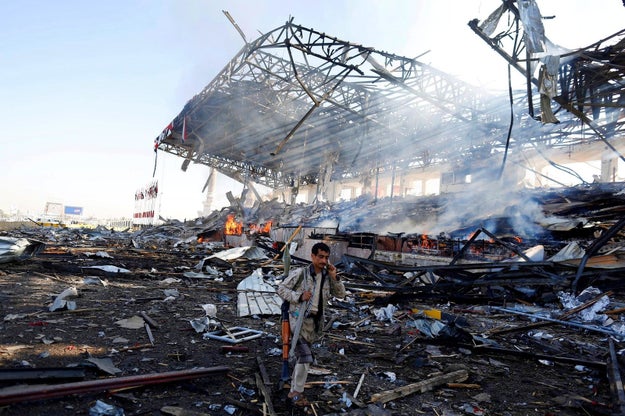 A Houthi fighter crosses the site of an air strike on a parade square in Sanaa, Yemen, on Nov. 5.
Khaled Abdullah / Reuters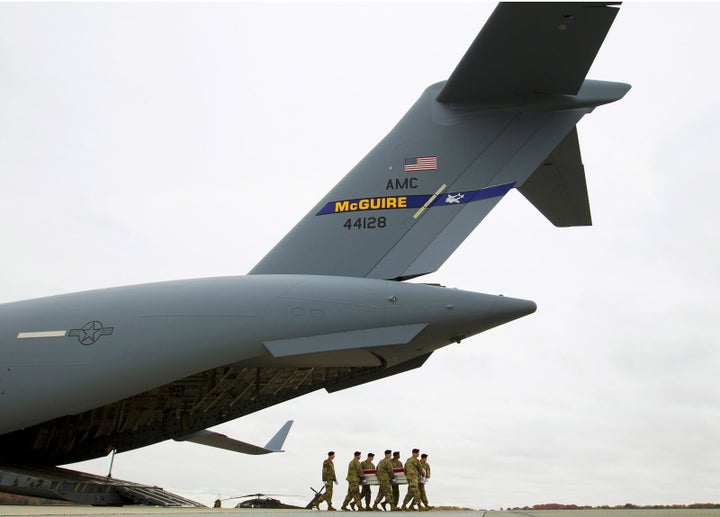 An Army team carries the transfer case containing the remains of Army Sgt. 1st Class Stephen B. Cribben of Simi Valley, California, upon arrival at Dover Air Force Base on Nov. 8. The Department of Defense announced the death of Cribben, who was supporting Operation Freedom's Sentinel in Afghanistan.
Jose Luis Magana / AP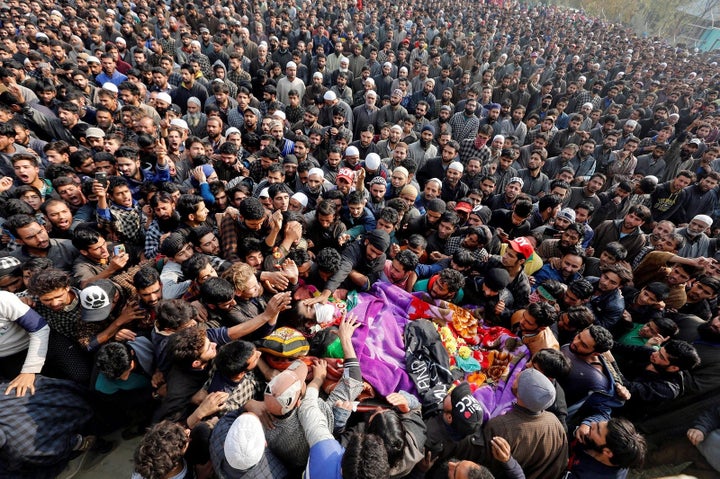 People carry the body of Waseem Ahmad, a suspected militant who, according to local media, was killed on Monday evening in a gun battle with Indian security forces, in Kashmir's Pulwama District on Nov. 7.
Danish Ismail / Reuters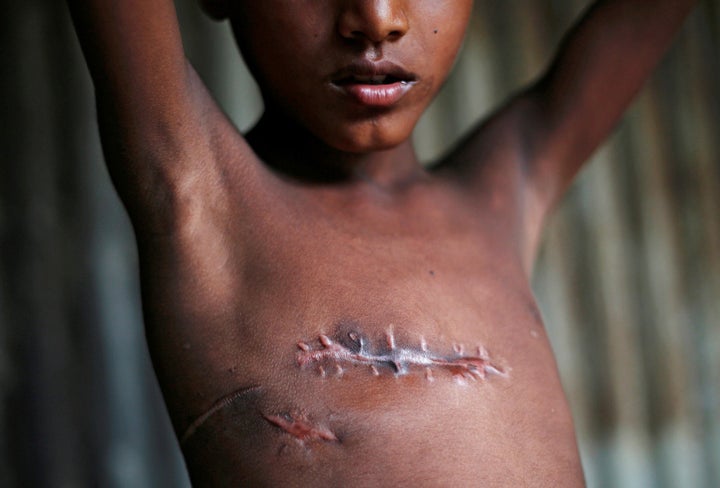 Mohammed Shoaib, age 7, who was shot in his chest before crossing the border from Myanmar in August, shows his injury outside a medical center at Kutupalong refugee camp near Cox's Bazar, Bangladesh, on Nov. 5.
Adnan Abidi / Reuters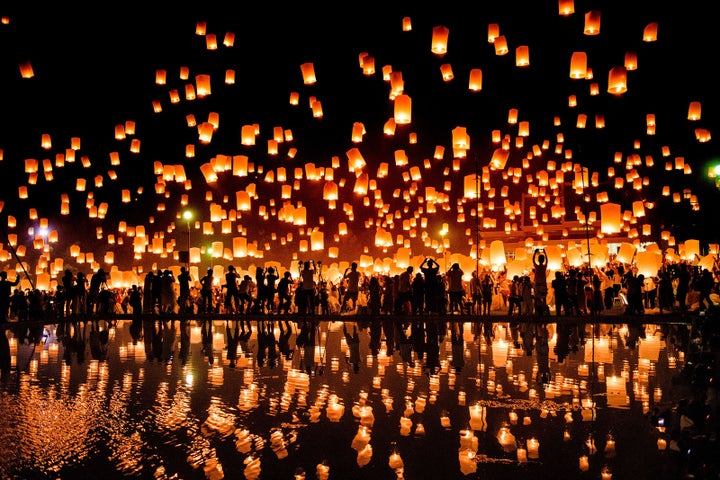 A crowd releases lanterns into the air as they celebrate the Yee Peng festival, also known as the festival of lights, in Chiang Mai, Thailand, on Nov. 3.
Roberto Schmidt / AFP / Getty Images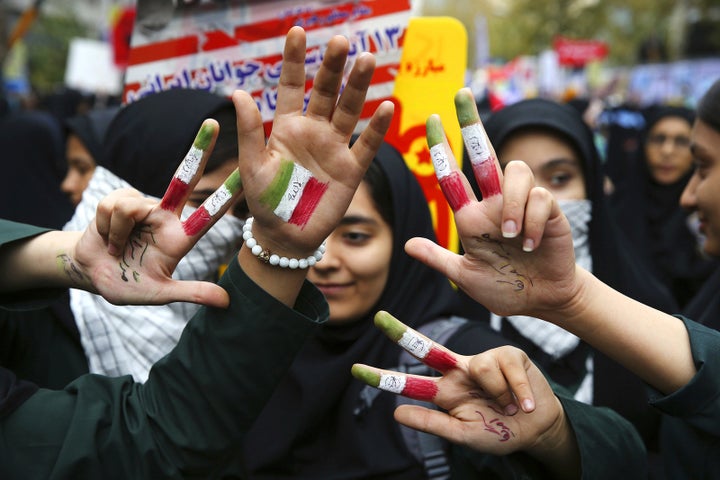 Iranian schoolgirls hold up their hands painted with the colors of their country's flag and the phrase "Death to America," in an annual gathering in front of the former US Embassy marking its 1979 takeover in Tehran on Nov. 4.
Vahid Salemi / AP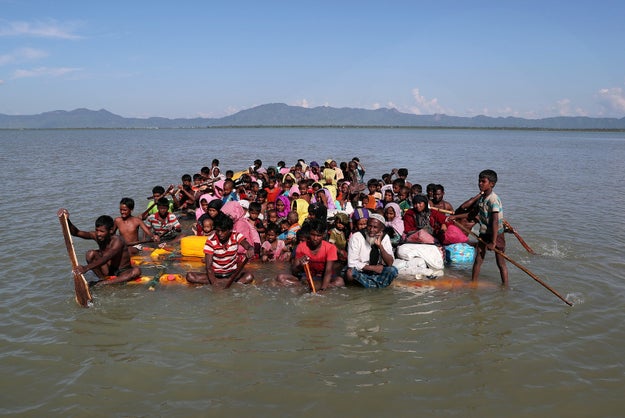 Rohingya refugees cross the Naf River with an improvised raft to reach Bangladesh at Sabrang on Nov. 10.
Mohammad Ponir Hossain / Reuters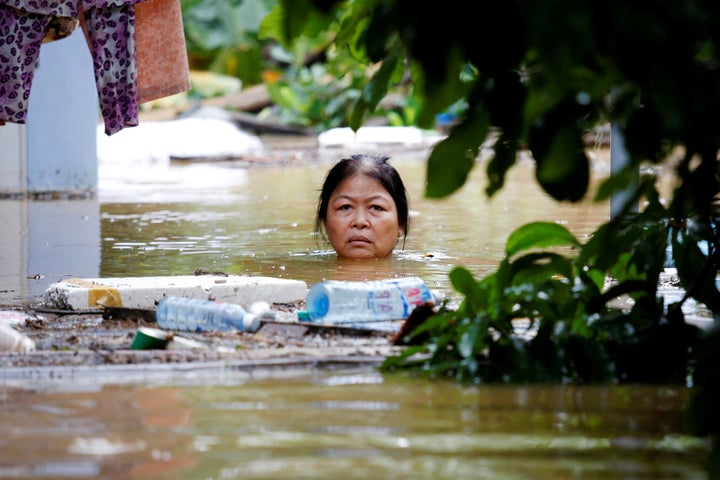 A woman wades through a submerged street at the UNESCO heritage ancient town of Hoi, Vietnam, on Nov. 6, after the typhoon Damrey hit struck the region
Nguyen Huy Kham / Reuters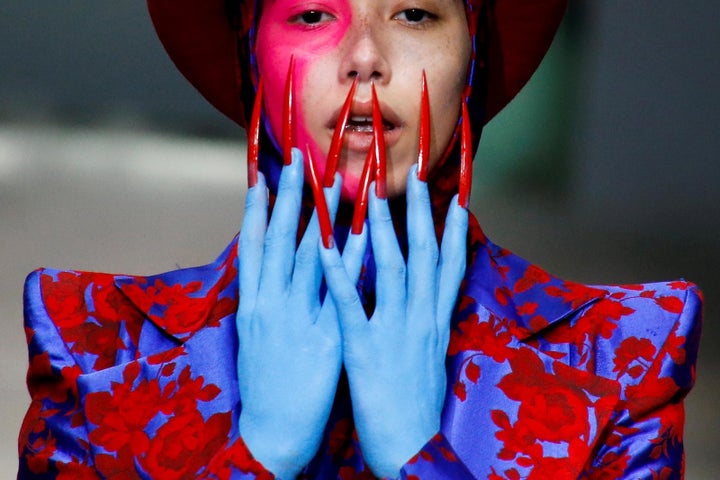 A model presents a creation by Hu Sheguang at China Fashion Week in Beijing, on Nov. 7.
Thomas Peter / Reuters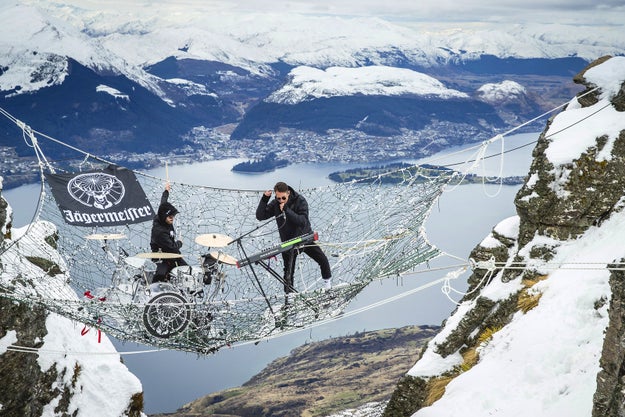 Pat Lundy (left) and Josh Friend of the London band Modestep perform while suspended between two mountain peaks on a space net, at Cecil Peak near Queensland, New Zealand, on Nov. 6.
Handout / Getty Images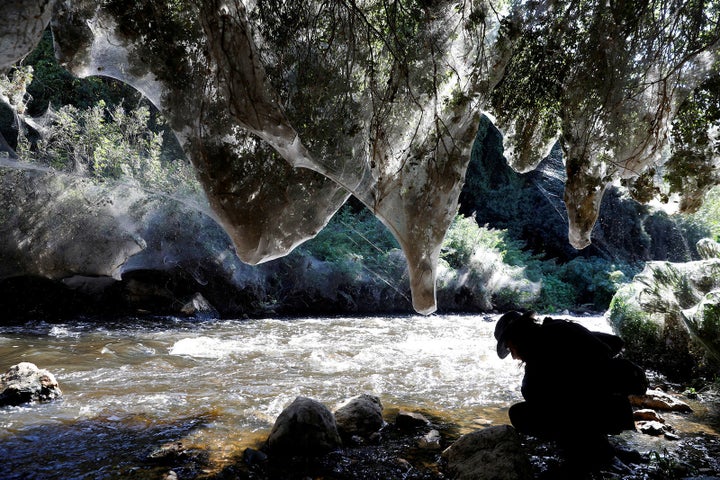 Igor Armicach, a doctoral student at Hebrew University's Arachnid Collection, inspects giant webs spun by long-jawed spiders (Tetragnatha) along the Soreq creek bank, near Jerusalem, on Nov. 7.
Ronen Zvulun / Reuters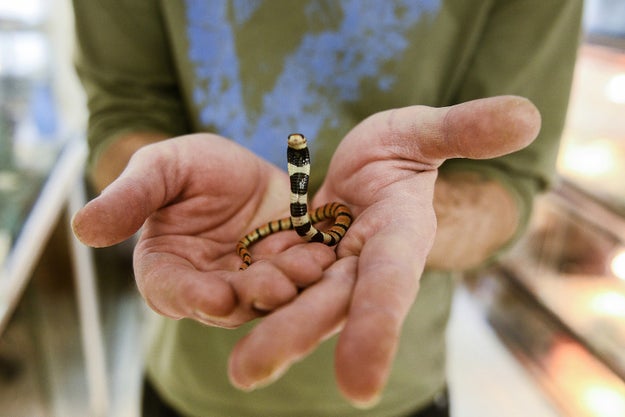 Neven Vrbanic holds a 1-month-old Mexican black tail snake at his house in Zagreb, Croatia, on Nov. 2. The Croatian snake collector has one of the biggest private collections in Europe.
Anadolu Agency / Getty Images
Source: https://www.buzzfeed.com/usnews.xml