Brought to you by the creators of "Morgue Employee Cremated by Mistake While Taking a Nap."
A fake news story about an 83-year old woman who got arrested for training her cats to steal from the neighbors has gone viral.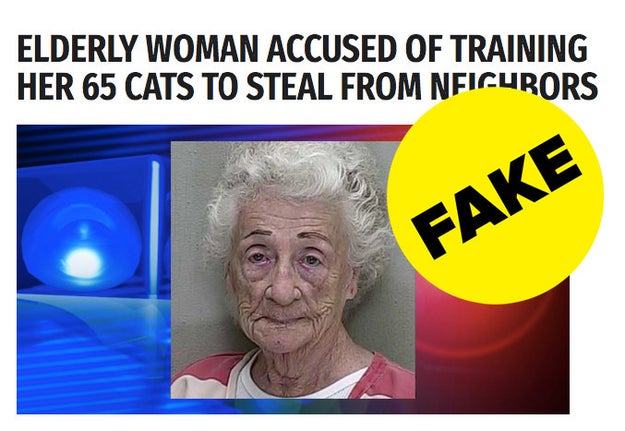 The bonkers story says cats stole $650,000 worth of stuff from 5,000 houses, but it's not true. Still, the story exploded on social media and has over half a million engagements on Facebook according to tracking tool BuzzSumo.
The footer on the website clearly says the content is completely made up.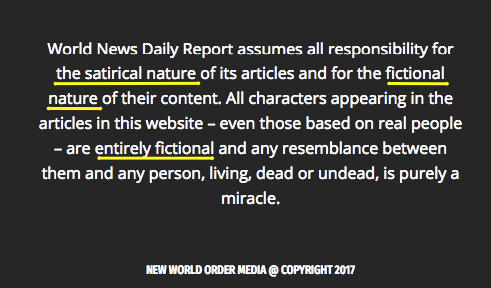 The woman in the photo is actually Helen Staudinger from Florida. She made news in 2011 for shooting at her neighbor because the man would not give her a kiss, Reuters reported.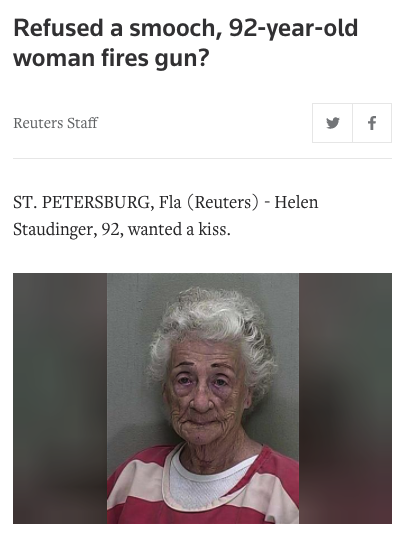 According to reports of the incident at the time, Staudinger shot at a neighbor some 40 years her junior with a semi-automatic pistol after he declined to kiss her.
The website that spread the hoax, World News Daily Report, is responsible for some other fake news hits. One, which got over a million likes, shares, and comments on Facebook, claimed a morgue employee was mistakenly cremated. (He wasn't.)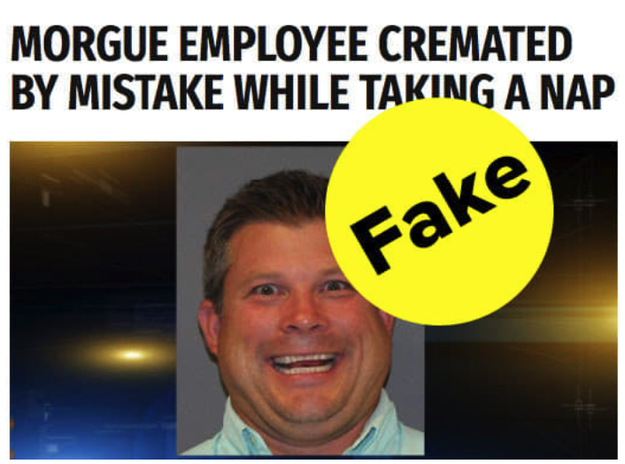 Another said members of a "midget crime gang" was possibly behind 55 break-ins. (They weren't.)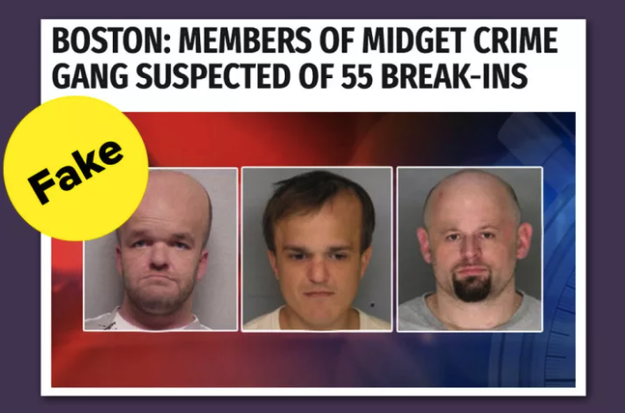 And another post with over a million Facebook engagements said a woman trained an army of squirrels to attack her ex-boyfriend. (She didn't.)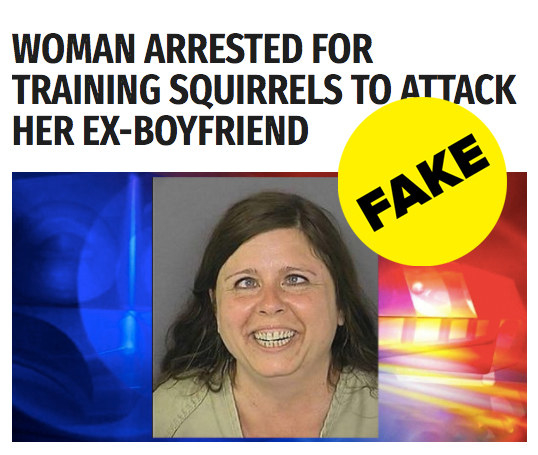 Many people shared the fake news, including a local radio station in Canada…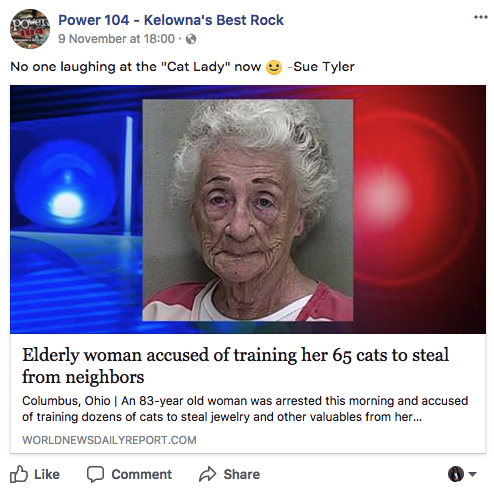 …and in Pennsylvania.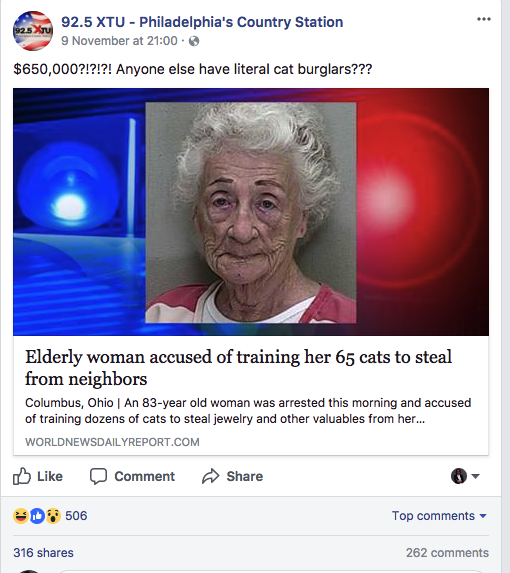 Many people who shared the story found it inspiring.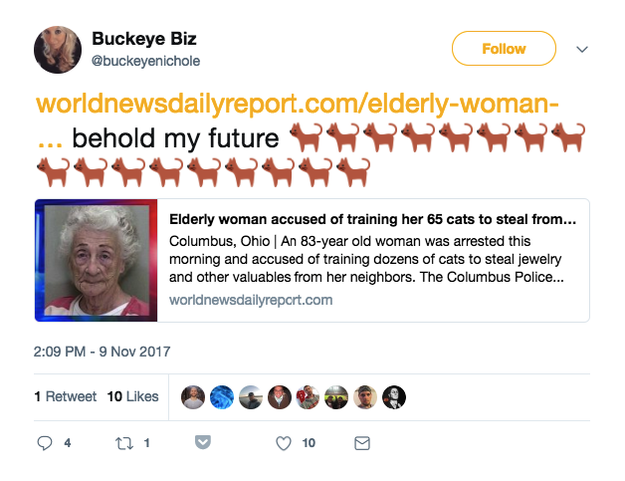 "Dropping out of academia to become a cat lady instead," one person wrote.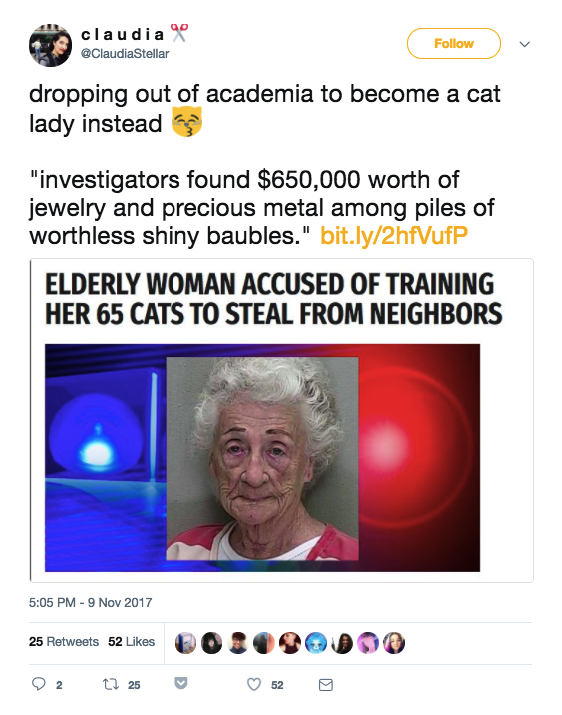 "This woman is my new hometown hero," someone else said.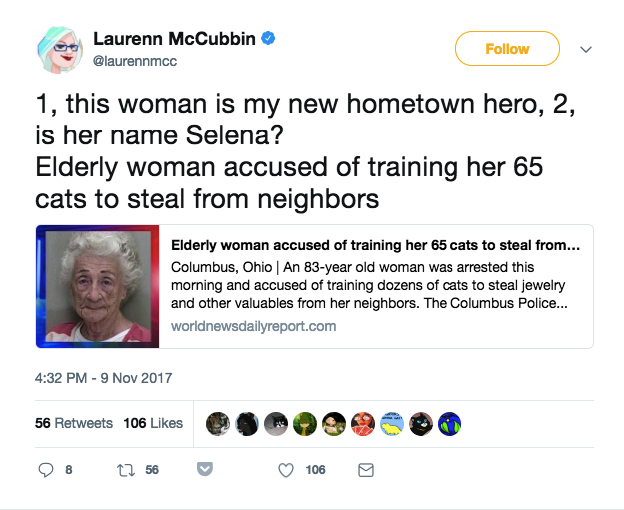 "#CantMakeThisStuffUp," one person tweeted.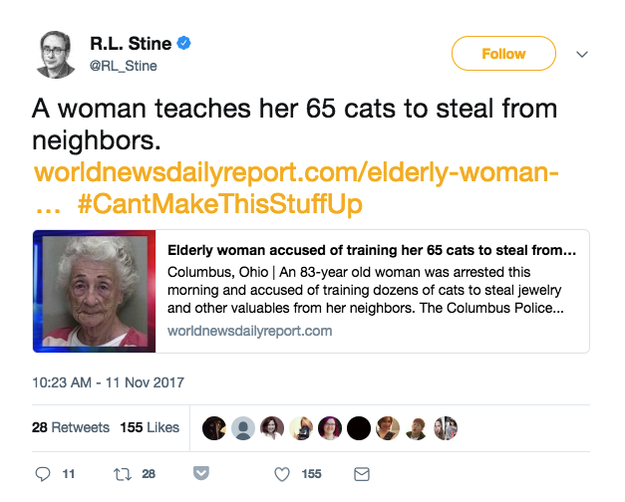 Unfortunately, you can. Everyone's favorite cat lady is fake mews.
Giphy
Source: https://www.buzzfeed.com/usnews.xml