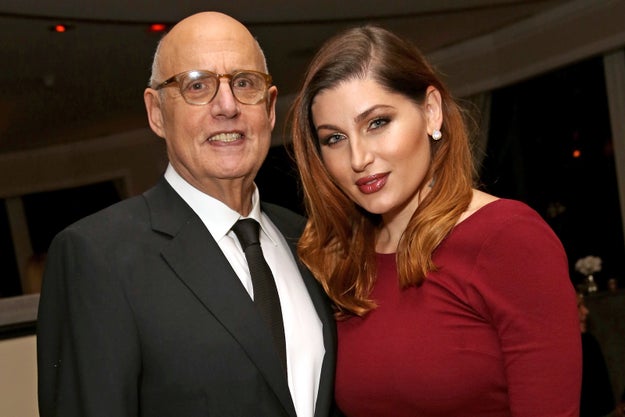 Rachel Murray / Getty Images for Amazon Studios
Transparent actor Jeffrey Tambor responded to allegations that he sexually harassed co-star Trace Lysette by acknowledging that he has "flaws" but the actor said he is not a "predator"
Lysette alleges that in addition to making "sexual advances and comments" towards her, he also got physical on one occasion. Lysette's statement comes one week after a former assistant of Tambor's made sexual harassment allegations against him.
Tambor responded by apologizing if any of his actions were ever "misinterpreted" as "sexually aggressive."
"For the past four years, I've had the huge privilege — and huge responsibility — of playing Maura Pfefferman, a transgender woman, in a show that I know has had an enormous, positive impact on a community that has been too long dismissed and misunderstood. Now I find myself accused of behavior that any civilized person would condemn unreservedly," Tambor said in a statement sent to ET on Thursday.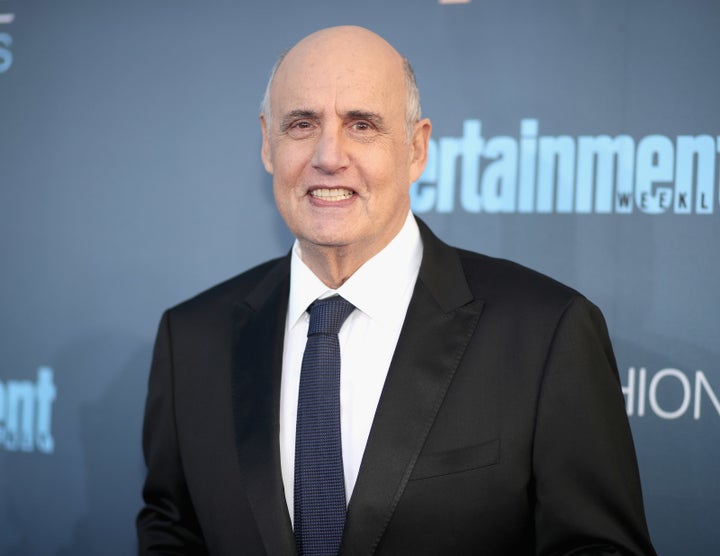 Christopher Polk / Getty Images
"I know I haven't always been the easiest person to work with. I can be volatile and ill-tempered, and too often I express my opinions harshly and without tact. But I have never been a predator – ever."
"I am deeply sorry if any action of mine was ever misinterpreted by anyone as being sexually aggressive or if I ever offended or hurt anyone. But the fact is, for all my flaws, I am not a predator and the idea that someone might see me in that way is more distressing than I can express," he concluded.
Lysette accused Tambor of "acting inappropriately" towards her on the set of the Amazon Studios show, in a statement posted on Twitter on Thursday evening.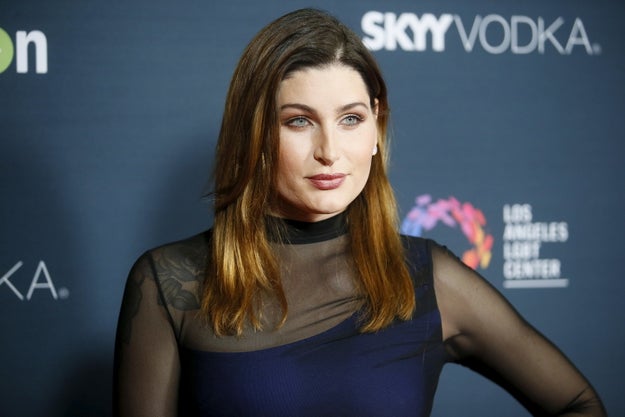 Danny Moloshok / Reuters
Lysette — who plays Shea in the series — issued the statement after Van Barnes, a trans woman who had been Tambor's assistant while shooting the show, made allegations against the 73-year-old actor in private social media posts last week.
"Sadly, I must add my voice to the chorus," Lysette said.
"Jeffrey has made many sexual advances and comments at me, but one time it got physical," she said.
She describes an incident during the filming of season two of Transparent which she said took place shortly after Tambor had "sexualized" her with "an over-the-top comment."
"In between takes, I stood in a corner on the set as the crew reset for a wide shot. My back was against the wall as Jeffrey approached me. He came in close, put his bare feet on top of mine so I could not move, leaned his body against me, and began quick, discreet thrusts back and forth against my body. I felt his penis on my hip through his thin pajamas and I pushed him off of me," she said.
Last week, Variety reported that Amazon Studios had launched an investigation into Barnes' allegations against Tambor.
Responding to that allegation, Tambor told Deadline: "I am aware that a former disgruntled assistant of mine has made a private post implying that I had acted in an improper manner toward her. I adamantly and vehemently reject and deny any and all implication and allegation that I have ever engaged in any improper behavior toward this person or any other person I have ever worked with. I am appalled and distressed by this baseless allegation."
In the wake of the announcement of the investigation, Transparent showrunner Jill Soloway said: "Anything that would diminish the level of respect, safety and inclusion so fundamental to our workplace is completely antithetical to our principles. We are cooperating with the investigation into this matter."
BuzzFeed News has contacted Amazon Studios and representatives for Tambor following Lysette's statement and is awaiting a response.
Source: https://www.buzzfeed.com/usnews.xml