Nearly 60,000 Haitians will lose temporary deportation protections given to them after an earthquake in 2010 leveled their country's capital and killed more than 200,000, the Trump administration announced Monday.
The magnitude-7 earthquake struck Haiti on Jan. 12, 2010, devastating the island's infrastructure and leaving millions of people homeless.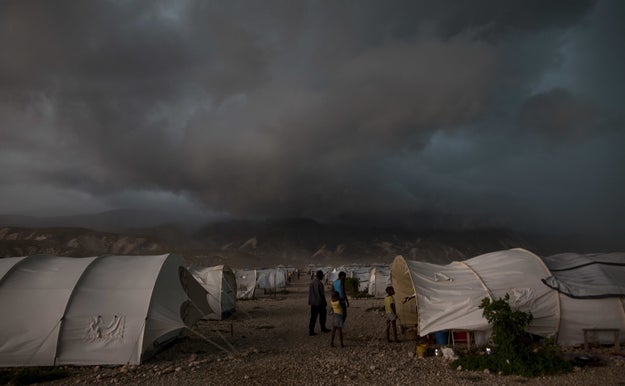 People walk in the Corail refugee camp in 2010 that was set up for people displaced by the earthquake.
Ramon Espinosa / ASSOCIATED PRESS
Those who fled the island and were granted Temporary Protected Status (TPS) in the US will lose their protections on July 22, 2019, giving them and their government time to prepare. Once the 18 months are up, Haitians with TPS will revert back to the immigration status they currently had.
"Those without legal status will be eligible for removal," a senior administration official said.
This decision comes after former DHS Secretary John Kelly in May 2017 said Haiti had made considerable progress and that the country's TPS designation will likely not be extended past six months.
In a statement, DHS said Acting Secretary of Homeland Security Elaine Duke determined the conditions caused by the 2010 earthquake no longer exist and under the law, the current TPS designation must be terminated.
Source: https://www.buzzfeed.com/usnews.xml