Message on a ball-ttle.
Hayley Robbins is an 18-year-old from Kentucky. When she was 12, she went on a trip to Myrtle Beach, South Carolina.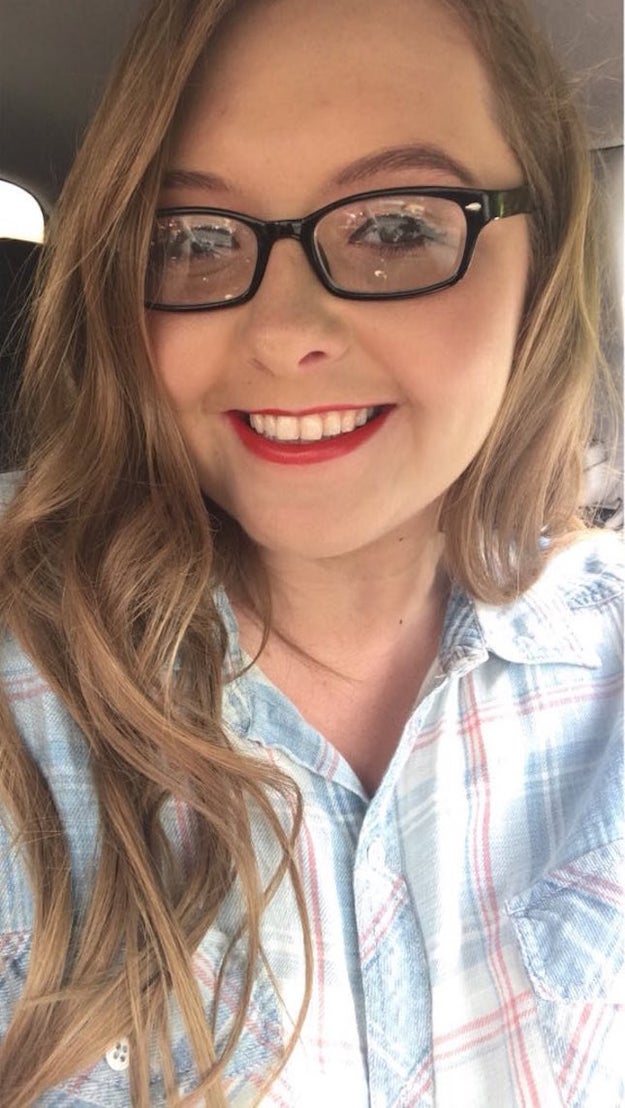 Hayley Robbins
Hayley told BuzzFeed News her tween self wanted to do a "message in a bottle," but leave it on the beach. She didn't have a bottle, but she had a softball.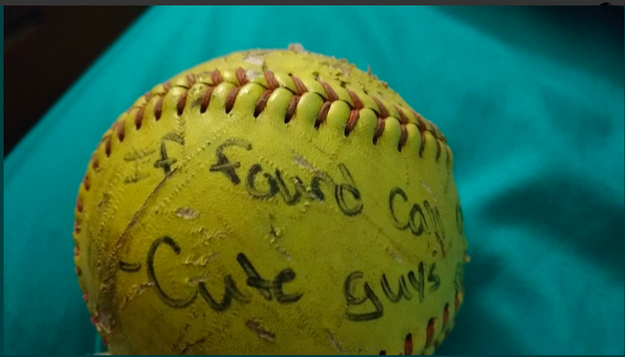 "I thought it would be really cool to see if anyone ever actually would find the softball," she wrote.
She wrote her name and number on the ball, "if found call," and "cute guys."
"I was just chancing it with the cute boys part, I thought it would be fun," she said.
Hayley Robbins
Of course, Hayley said she never expected to get a text back. But last week, six years later, she did! Someone had found her ball and decided to reach out.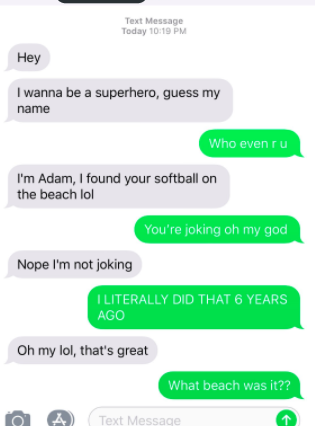 "Right when I got the superhero text I thought 'what the heck, who is this' so I asked," she said, "And when they mentioned the softball I knew right away what they were talking about."
The person initially joked with her that their name was "Adam," but eventually revealed her name was Kelci and she was from North Carolina.
Kelci told BuzzFeed News she found the ball six years ago on the beach.
She lost it among her things and forgot about it, but recently found it while cleaning out her closet.
"I just felt compelled to text her for some reason," Kelci said. She said she initially used a fake name because she wasn't sure who exactly she'd be texting.
Hayley Robbins
Source: https://www.buzzfeed.com/usnews.xml