"Dear Ivanka — I see you're following me on Instagram."
Ivanka Trump, adviser (and daughter) to the president enjoyed a primo Thanksgiving Instagram opportunity this week at the White House.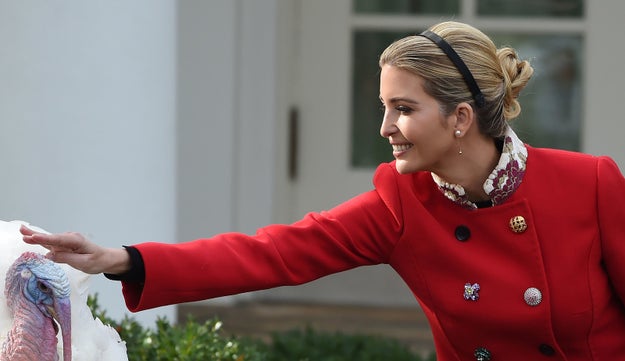 Here she is patting Drumstrick, one of the turkeys that got pardoned by the president.
Andrew Caballero-reynolds / AFP / Getty Images
She posted a photo to Instagram of Drumstick and her daughter Arabella Kushner, in ruby red.
But if Trump opens Instagram on Thursday, she won't just be seeing dozens of posts about roast turkey and pumpkin pie.
Instead, a bunch of celebrities followed by the First Daughter have posted messages calling on her to advocate for young undocumented immigrants. The trend started with Sophia Amoruso, the founder of online clothes store Nasty Gal and author of #GirlBoss, who tagged Trump in her post.
"Happy Thanksgiving, Ivanka 💕 #cleandreamact," Amoruso wrote, posting a photo with a pink background and blue text.
"Dear Ivanka — I see you're following me on Instagram. This Thanksgiving I would be grateful if you use the influence you have to advocate for a CLEAN Dream Act by December," the message reads.
The president announced in early September that DACA, an Obama-era policy that offers legal protections to undocumented people who arrived in the US as children, would be rescinded.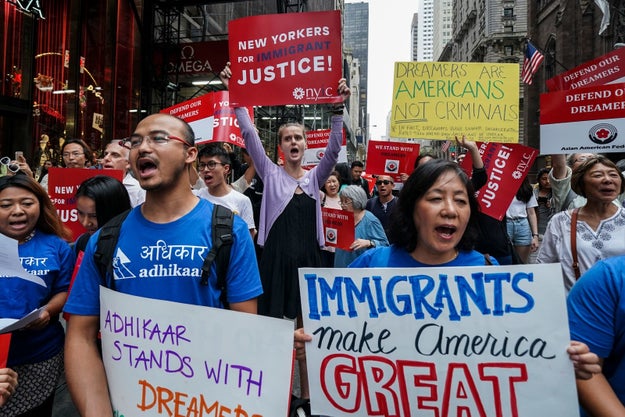 The CLEAN Dream Act is a reference to a bipartisan plan that would protect those covered by DACA, known as Dreamers.
Unlike other social media movements, this one stands out not only because it's aimed at one particular person, but because those posting the messages are actually people Trump follows, making it far more likely the adviser to the president will actually see it.
Jewel Samad / AFP / Getty Images
Audrey Gelman, founder of The Wing (a women's-only club), was among those who posted the message.
As did model Alexa Chung.
(And yes, Chung and Delevingne are both British citizens, and cannot vote in US elections, but Trump follows them.)
Sophia Bush, an actress who used to star in One Tree Hill, also jumped on the bandwagon.
"Dear Ivanka,
It's possible to be thankful and thoughtful.
On a day meant for family and gratitude, think of all families.
We implore you," she wrote.
And in case you were wondering if Trump has seen the messages yet, she hasn't addressed them directly but she posted a family portrait to Instagram stories after Amoruso's first message, and didn't mention Dreamers.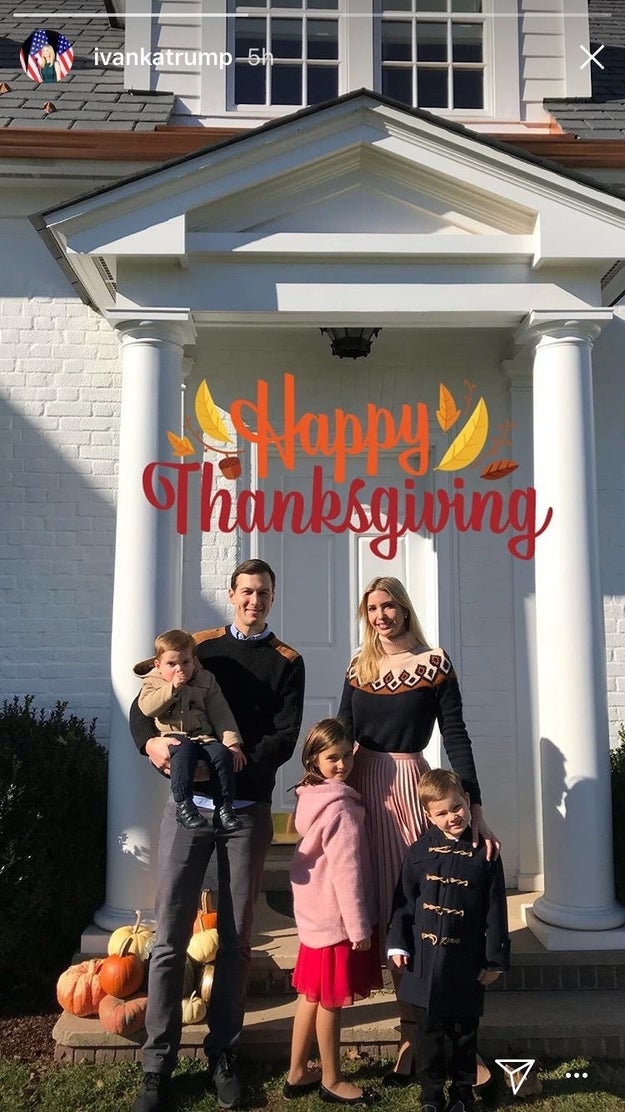 Instagram
Source: https://www.buzzfeed.com/usnews.xml