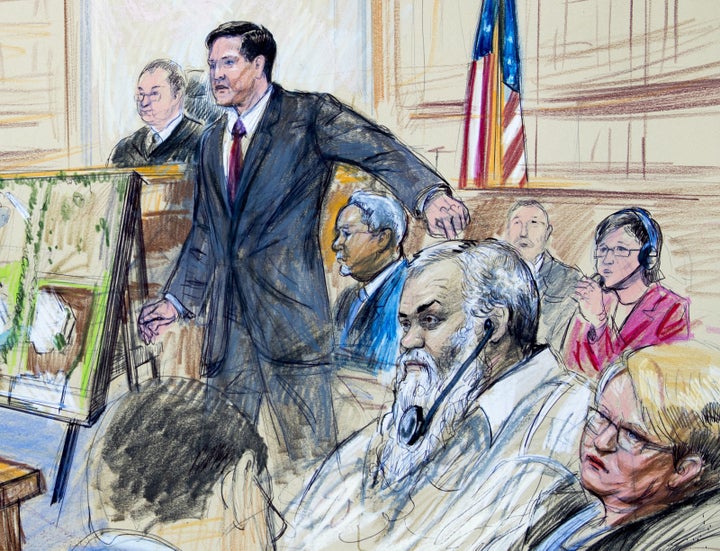 A sketch depicting Ahmed Abu Khattala in court on Oct. 2, 2017.
Dana Verkouteren / AP
The man accused of masterminding the deadly 2012 attack on a US facility in Benghazi, Libya, that killed an ambassador and three other Americans was convicted Tuesday of terrorism, but cleared of more serious charges, including murder.
A jury delivered the not guilty verdict on murder charges against the Libyan suspect, Ahmed Abu Khatallah, who prosecutors say planned the attack that left US ambassador Christopher Stevens and several other US personnel dead.
US forces captured Khatallah in 2014.
This is a developing story. Check back later and follow @BuzzFeedNews on Twitter for updates.
LINK: Five Years After The Deadly Benghazi Attack, The First — And Only — Defendant Stands Trial
LINK: Benghazi Suspect Argues Prosecutors Shouldn't Get To Use Any Statements He Made At Sea
Source: https://www.buzzfeed.com/usnews.xml