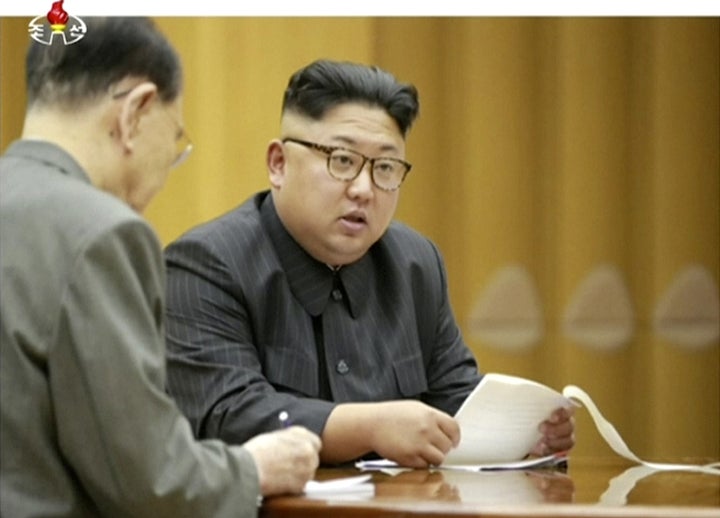 This image made from undated video of a news bulletin aired by North Korea's KRT on Sept. 3.
/ AP
North Korea conducted a missile launch early Wednesday in the peninsula, making it the second such launch in two months.
The Pentagon confirmed the missile launch, stating it was detected at 1:17 a.m. ET.
Defense officials believe the missile was an intercontinental ballistic missile.
"The missile was launched from Sain Ni, North Korea, and traveled about 1000 km before splashing down in the Sea of Japan within Japan's Economic Exclusion Zone," the Pentagon said. "We are working with our interagency partners on a more detained assessment of the launch."
White House press secretary Sarah Huckabee Sanders confirmed President Trump was briefed on the launch while the missile was still in the air.
The last time North Korea fired a missile was Sept. 15, which prompted Japan to issue an emergency alert for its citizens as it flew over the country and landed in the Pacific Ocean.
That missile, according to US Pacific Command, was believed to be an "Intermediate range" model.
Tensions between North Korea and countries in the Pacific, as well as the United States, have intensified in the last year, with Trump trading insults with communist leader Kim Jong Un.
Source: https://www.buzzfeed.com/usnews.xml