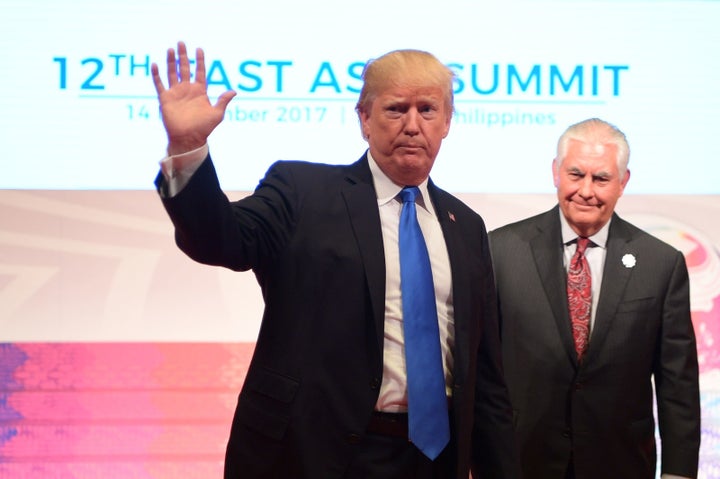 Jim Watson / AFP / Getty Images
President Trump is currently planning to replace Secretary of State Rex Tillerson with CIA chief Mike Pompeo, several news outlets confirmed on Thursday.
The plan, which is reportedly being overseen by Trump's chief of staff, would also replace Pompeo with Sen. Tom Cotton, a Republican from Arkansas who is an ally of Trump's on national security matters.
The news was first reported by the New York Times. As always with the Trump administration, nothing is set in stone until it actually happens. BuzzFeed News didn't immediately confirm the planned moves.
This is a developing story. Check back for updates and follow BuzzFeed News on Twitter.
Source: https://www.buzzfeed.com/usnews.xml