The so-called Skirball Fire, which broke out Wednesday, is one of five blazes that have erupted in Southern California.
Around 220 to 300 firefighters battled the blaze, which is at zero containment.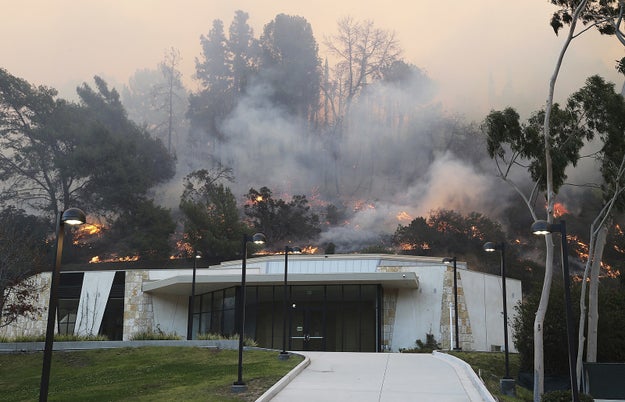 Reed Saxon / AP
The Skirball fire was the latest in a series of blazes in Southern California — fueled by the powerful Santa Ana winds — that have burned more than 83,000 acres, destroyed hundreds of homes and structures, and forced tens of thousands of residents to evacuate.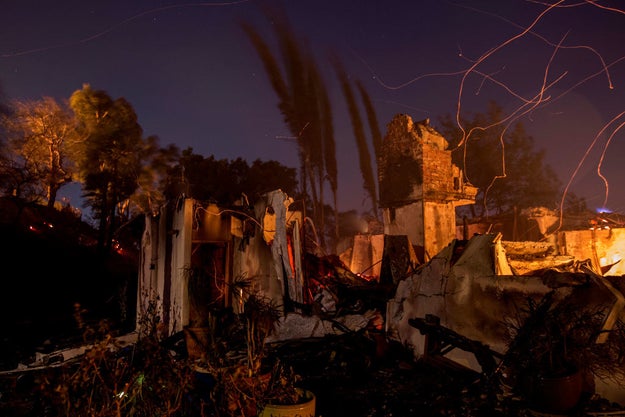 David Mcnew / Getty Images
This is a developing story. Check back for updates and follow BuzzFeed News on Twitter.
LINK: People Are Sharing Terrifying Videos Of Driving Through A Raging Hillside Fire
LINK: "It's One Of The Biggest Ones Ever": Another Massive Wildfire Engulfs California Communities With Little To No Warning
LINK: These Photos Show Just How Terrifying The Fire In California Is
LINK: More Than 150,000 Ordered To Flee As Wildfires Torch Homes In Southern California
Source: https://www.buzzfeed.com/usnews.xml