The so-called Thomas Fire in Ventura County is raging towards Santa Barbara County, prompting hundreds of mandatory evacuations on Thursday.
Pushed by powerful winds, the destructive brush fire in Ventura County, California, exploded to 96,000 acres and raged towards Santa Barbara County and the Ojai region early Thursday morning — prompting mandatory evacuations for hundreds of residents and forcing the closure of the 101 Freeway for several hours.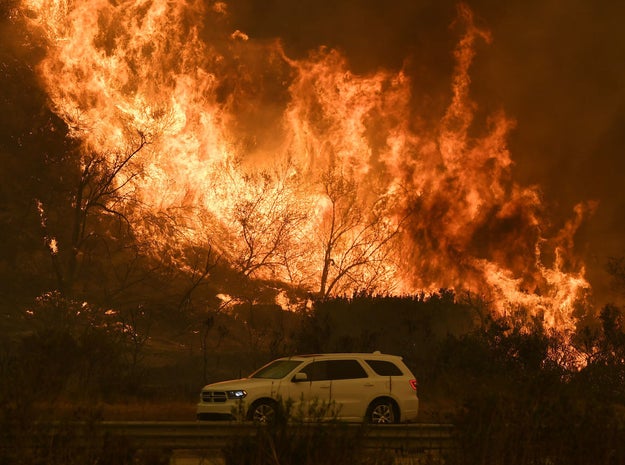 Around 300 residents in the Carpinteria area of Santa Barbara County were evacuated at 1:45 am local time, as the so-called Thomas fire threatened the community.
Officials also closed the 101 Freeway between Santa Barbara and Ventura counties for several hours, before reopening it on Thursday morning.
Afp Contributor / AFP / Getty Images
The Thomas Fire, the largest in a series of blazes that have scorched tens of thousands of acres in Southern California and destroyed scores of homes, was 5% contained as of Thursday.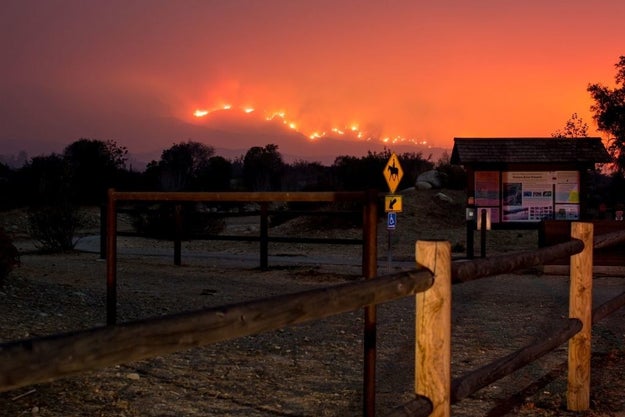 The fire, which began in Santa Paula on Monday and has spread to more than 10 miles — reaching the Pacific Ocean — prompted Ventura County, Santa Paula and the city of Ventura to declare a local emergency and forced more than 50,000 people to evacuate. At least 150 structures have been damaged in the Thomas Fire.
Afp Contributor / AFP / Getty Images
Among the other major fires, the 12,605-acre Creek Fire around Sylmar, which destroyed 15 structures, was contained 10% on Thursday as firefighters were challenged by high winds, poor access, and steep terrain.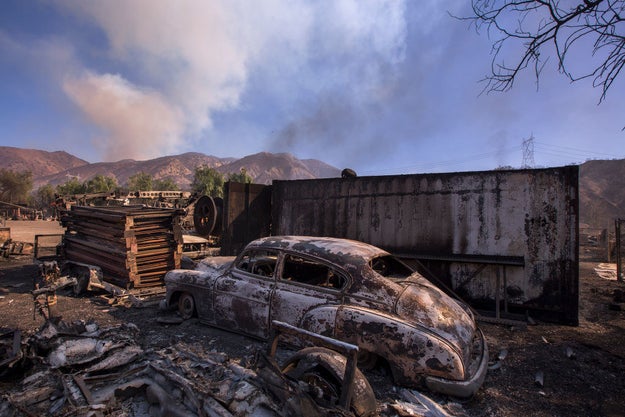 The 7,000-acre Rye Fire in Santa Clarita was 15% contained on Thursday, but officials said residents should remain vigilant because of strong winds.
The 475-acre Skirball Fire, which prompted the temporary closure of a major freeway and destroyed six homes in the wealthy Bel-Air neighborhood, was contained 5% on Thursday. The Skirball Fire also threatened the nearby landmark Getty Center and forced more than 700 evacuations in the area.
Two other smaller fires that broke out in San Bernardino County — the 260-acre Mountain Fire and the 34-acre Meyers Fire — were contained 100% as of Wednesday.
David Mcnew / Getty Images
This is a developing story. Check back for updates and follow BuzzFeed News on Twitter.
LINK: Brush Fire Tears Through Bel-Air, Burning Homes And Shutting Down Major LA Freeway
Source: https://www.buzzfeed.com/usnews.xml