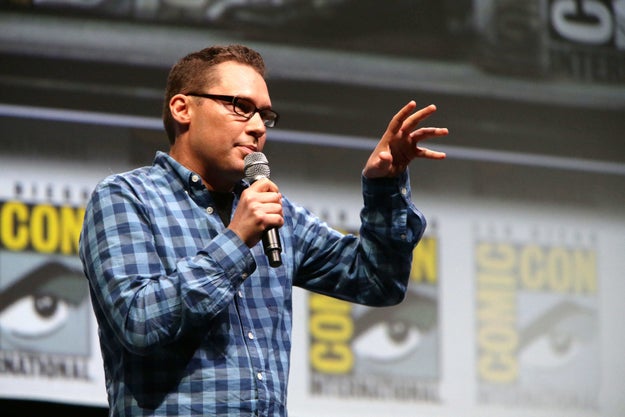 Bryan Singer at the 20th Century Fox Presentation at 2013 Comic-Con.
Eric Charbonneau / AP
Bryan Singer, the big budget filmmaker behind multiple X-Men movies, has been sued for allegedly raping a 17-year-old boy on a yacht, and then used his position in Hollywood to threaten him into silence.
In the lawsuit, Cesar Sanchez-Guzman alleges that Singer offered to give him a tour of the yacht during a boat party near Seattle in 2003. Once cornered in a room, Singer allegedly forced the teen to perform oral sex before raping him, according to the lawsuit filed in Washington state court.
the lawsuit states that the yacht was owned by wealthy tech investor Lester Waters, and that the part was attended by a number of young gay men. Sanchez-Guzman states that he was 17 at the time of the party and did not know Singer except that he was a friend of Waters.
After the alleged assault, Sanchez-Guzman states in the lawsuit that Singer threatened to ruin his reputation if he came forward.
Representatives for Singer did not immediately respond to BuzzFeed News' request for comment. However, rep for the filmmaker told TMZ the lawsuit was filed by the same lawyer who represented a man, Michael Egan, who several years ago accused Singer and others in the industry of sexual misconduct, only to withdraw the claims.
"Those claims were dismissed by Egan himself, and he later went to Federal prison for lying in a fraud case," the rep told TMZ.
Singer was recently fired from the set of Bohemian Rhapsody, in which Rami Malek is playing the late Queen singer Freddie Mercury, after the director failed to return to London, where the movie is filming.
LINK: Bryan Singer Has Been Fired From "Bohemian Rhapsody"
Source: https://www.buzzfeed.com/usnews.xml