A fire that broke out this week at the home of one of the women who accused failed Senate candidate Roy Moore of sexual misconduct is being investigated as arson, Alabama sheriff officials told BuzzFeed News on Friday.
Tina Johnson, one of several women who accused Moore of sexual misconduct, helping lead to to Democrat Doug Jones winning the Alabama election, told AL.com she and her husband were at work when the fire broke out Tuesday, leaving them with only the clothes they had on that day.
"I am devastated, just devastated," she told the paper.
In a statement to BuzzFeed News, Etowah County Sheriff officials said investigators are speaking to a person of interest in the fire.
But they said the fire is not believed to be connected in any way to Moore or the accusations levied by Johnson.
"The ongoing investigation does not lead us to believe that the fire is in any way related to Roy Moore or allegations made against him," the statement read.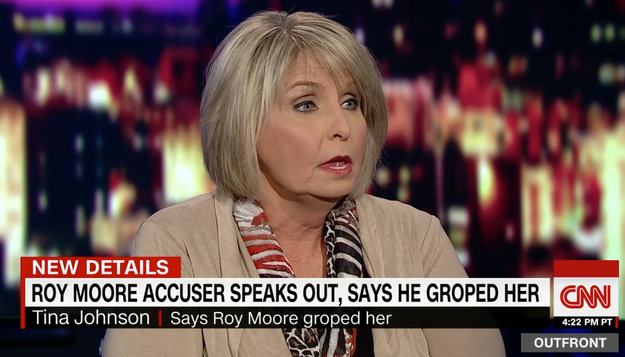 CNN / Via cnn.com
Johnson told AL.com that neighbors saw a young man with a history of public intoxication walking near the property before and during the fire.
Sheriff's officials said no arrests have been made at the moment.
Johnson spoke publicly about her interactions with the former judge about a week after The Washington Post reported allegations that the he had approached underage girls while he was in his 30s.
Johnson said she visited Moore's law office in Gadsden, Alabama, in 1991 over a custody dispute with her mother.
Johnson told AL.com she was 28 years old at the time, and that Moore, "just grabbed me from behind, on my buttocks."
Moore was married at the time.
Source: https://www.buzzfeed.com/usnews.xml