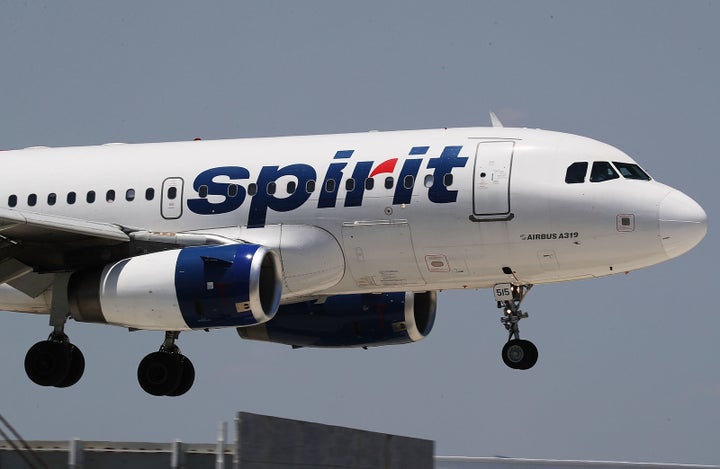 Joe Raedle / Getty Images
A man aboard a Spirit Airlines flight was arrested this week after a female passenger said she woke up mid-flight with his hand down her pants.
Prabhu Ramamoorthy was arrested at Detroit Metropolitan Airport and later charged with aggravated sexual abuse after a 22-year-old passenger said she was sexually assaulted while asleep on a flight from Las Vegas to Detroit on Wednesday.
The woman told authorities she was asleep in the window seat and woke up with her shirt and pants undone and Ramamoorthy's hand down her pants.
"She stated that the man next to her was shoving his fingers in her vagina and vigorously moving them," according to the criminal complaint.
According to the Detroit News, Ramamoorthy's wife was sitting in the other seat next to him.
The sleeping passenger immediately reported the incident to flight attendants and Ramamoorthy was arrested at the airport after the plane landed.
Authorities said he initially told them in a written statement that he was "in deep sleep" and that the woman had fallen asleep on his knees.
But in a separate interview, he later allegedly told authorities that he "might have" undone the woman's bra "while playing with it." He also said he cupped her breasts over her clothes, according to the criminal complaint.
"He stated that he tried to put his fingers in her vagina but was not successful," the criminal complaint reads.
A spokesperson for Spirit Airlines said they are fully cooperating with law enforcement.
Source: https://www.buzzfeed.com/usnews.xml