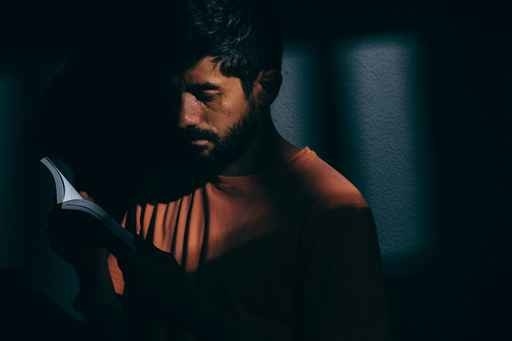 AP
New York state's prison system restricted the types of books people can send to inmates at three prisons to a handful of romance novels, the Bible and other religious texts, drawing or coloring books, puzzle books, how-to books, a dictionary, and a thesaurus.
The system has also banned families from sending fresh fruit and vegetables to inmates at the facilities.
The state's Department of Corrections and Community Supervision launched a program in December 2017 that limited care package purchases by families and loved ones of inmates to a list of approved vendors selected by the department.
Directive 4911A, which is currently being piloted at Greene, Green Haven, and Taconic correctional facilities, states that family members and loved ones of prisoners in these facilities must now purchase items for inmates from six vendors listed on the NYSDOCCS website. The department claims that the program offers "a variety of food and articles at competitive pricing for inmates, their families and friends; while maintaining security, and providing an efficient operation."
The directive states that the inmates at the three facilities "may only receive packages directly from an approved vendor with the exception of a wedding ring, release clothing, and non-electric musical instruments from their family."
NYC Books Through Bars, a volunteer collective that has sent books to inmates in prison in over 40 states for the past 21 years, bashed the limited reading options provided by the vendors selected by the state for the program.
"No books that help people learn to overcome addictions or learn how to improve as parents. No Jane Austen, Ernest Hemingway, Maya Angelou, or other literature that helps people connect with what it means to be human," the statement said. "No texts that help provide skills essential to finding and maintaining work after release from prison. No books about health, about history, about almost anything inside or outside the prison walls. This draconian restriction closes off so much of the world to thousands of people."
The selection from one of the approved vendors only includes the Official Scrabble Players Dictionary, Running a Restaurant for Dummies, Screenwriting for Dummies, and romance novels like A Beautiful Satan and A Beautiful Satan 2: Natasha's Wrath. Another approved vendor's books were limited to the Bible, various magazines (GQ, People, and Car and Driver), several coloring books, and a couple books on how to play the guitar and harmonica.
The NYSDOCCS said it hopes to expand the program to facilities statewide later this year. An employee with NYC Books Through Bars, Amy Peterson, told BuzzFeed News, "We're hoping they'll revisit this directive without us having to bring up a legal case against DOCCS."
Keri Blakinger, a reporter with the Houston Chronicle, who served two years in a New York prison for drug charges, told BuzzFeed News that reading kept her out of trouble and from going back to drug use while incarcerated.
"Books were my main source of hope in prison," Blakinger said.
"The purpose of these new rules is to force families of prisoners to buy overpriced, shoddy crap from a few politically connected vendors," artist and author Molly Crabapple tweeted Monday.
Caroline Hsu, staff attorney for New York Legal Aid Society's Prisoners' Rights Project, said the limits on fresh food in particular are concerning to her. "People who have certain dietary needs because of medical conditions have to rely on fresh fruit and veggies [from packages] for health," Hsu said.
Hsu said that Legal Aid was looking into a number of challenges to the new rules. "Nothing is off the table," she said.
Requests for comment from the NYSDOCCS and Gov. Andrew Cuomo's office were not immediately answered.
Source: https://www.buzzfeed.com/usnews.xml