At least 13 people have died after mudslides in Southern California. Scores have been hospitalized, and more than 300 people remain trapped after the devastation.
Police have said the devastation is like something from "World War One" after a mudslide ripped through parts of Southern California.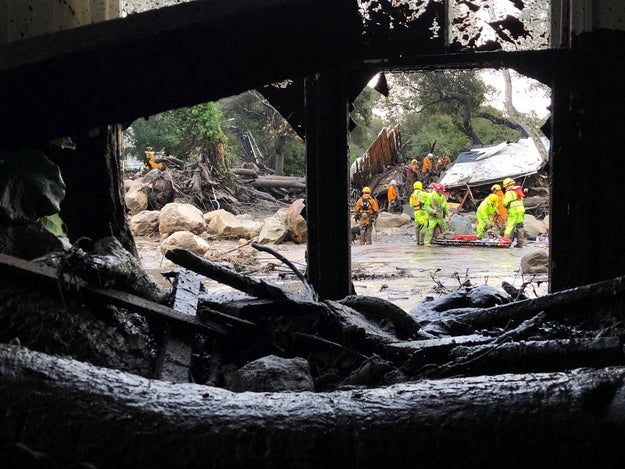 At least 13 people have died, with emergency services warning that a number of people are missing and that they expect the death toll may rise.
The mudslide started shortly after 4 a.m. on Tuesday after torrential rain deluged the state only just recovering from the wildfires of last month. Emergency officials said that they responded to more than 600 calls in the space of three hours, as people were woken to the deluge coming through their front doors.
Handout / Reuters
Emergency services, including firefighters assisted by helicopters, went house to house pulling people out of the mud.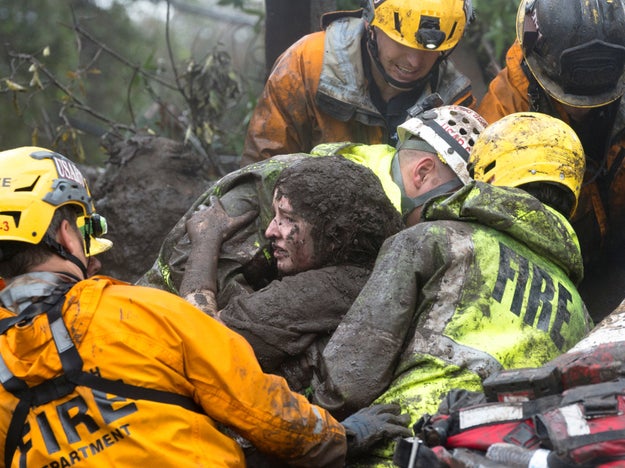 Handout: Kenneth Song/Santa Barbara News-Press / Reuters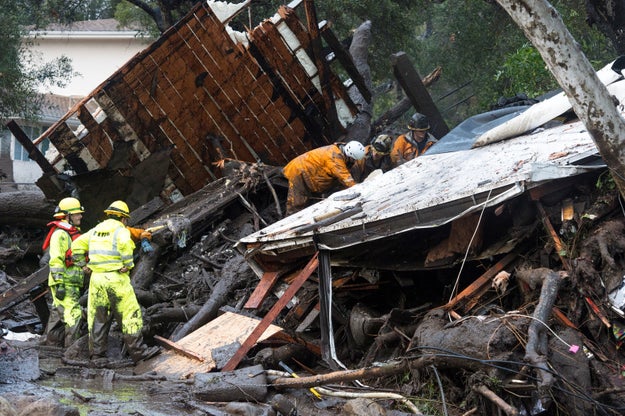 Handout: Kenneth Song/Santa Barbara News . / Reuters
The floods and mudslides have shut down more 30 miles (48km) of the main coastal road.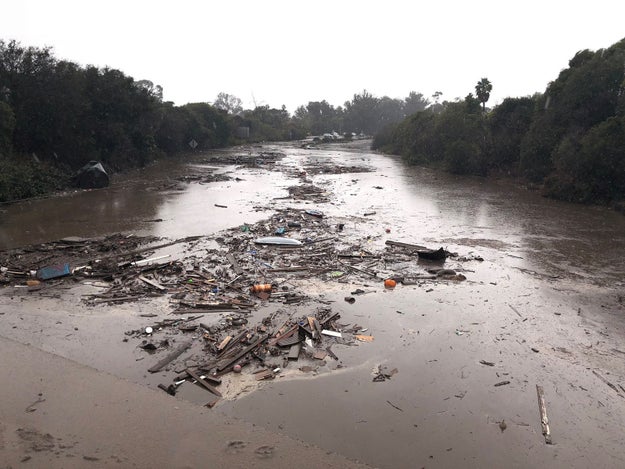 Many drivers had to abandon their vehicles after they were stuck. Some 115 cars and trucks remain on California's Highway 58 in Mojave, California. Major highway 101 was shut, hampering attempts to get emergency responders into the most affected areas.
Mike Eliason/Santa Barbara County Fire Department: Reuters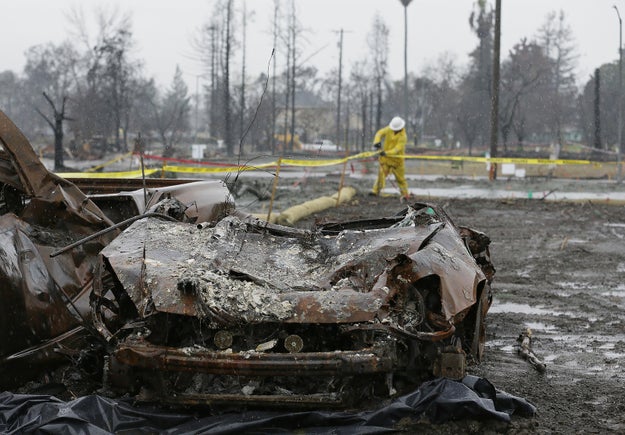 Eric Risberg / AP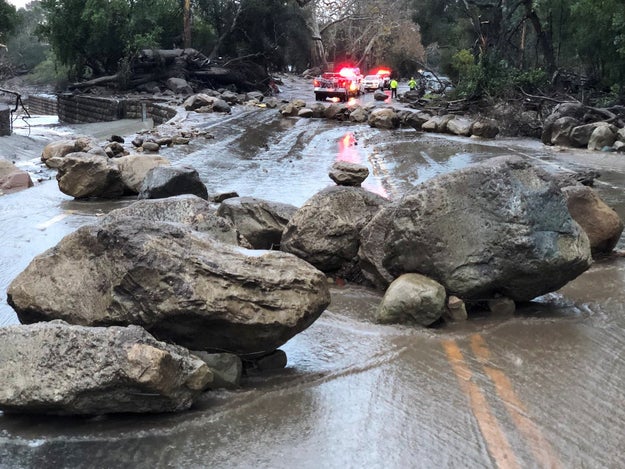 Handout: Santa Barbara County Fire Department / Reuters
Thousands of homes and businesses have been either damaged or destroyed by the mudslides.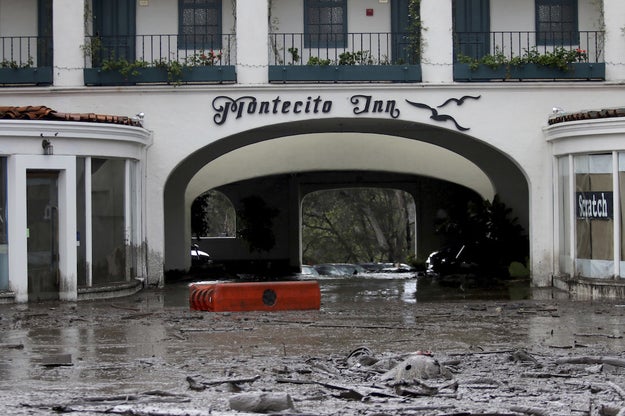 Although officials ordered an estimated 30,000 people to evacuate, many stayed, saying they were frustrated by official evacuation efforts during December's wildfires.
The hardest hit homes, officials said, were those not in the evacuation zone. The worst damage was in the community of Montecito, Santa Barbara County Fire Department spokesman Mike Eliason said, where some homes were knocked off their foundations by the strength of the mudslide.
Daniel Dreifuss / AP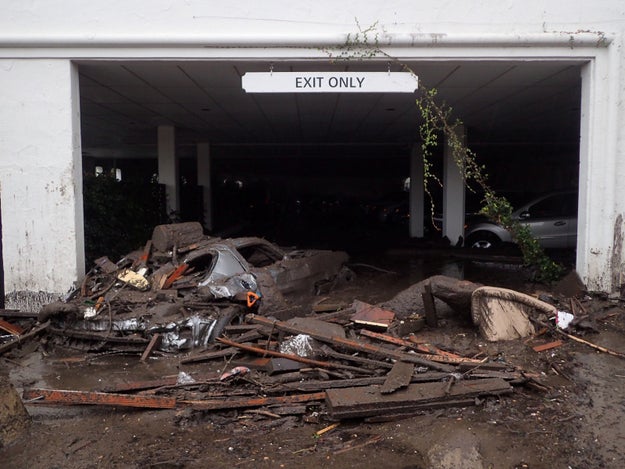 Handout: Mike Eliason/Santa Barbara County Fire Department / Reuters
Social Media / Reuters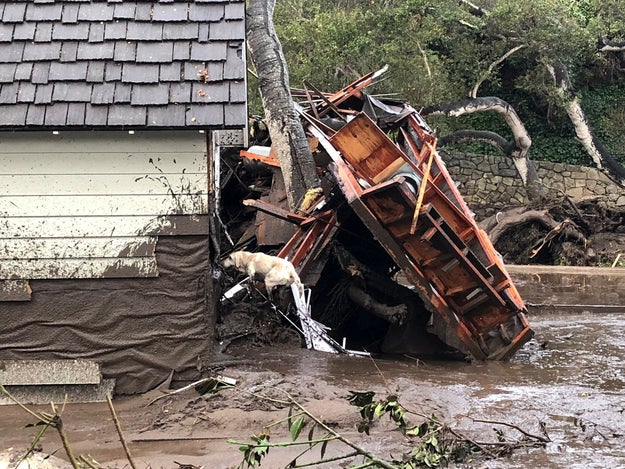 Handout . / Reuters
Handout: Kenneth Song/Santa Barbara News / Reuters
Source: https://www.buzzfeed.com/usnews.xml