The president is reported to have called places like Haiti, El Salvador, and African nations "shitholes" during an immigration conversation with lawmakers.
Countries that President Trump reportedly called "shitholes" are slamming his "derogatory" and "misunderstood" comments on Friday.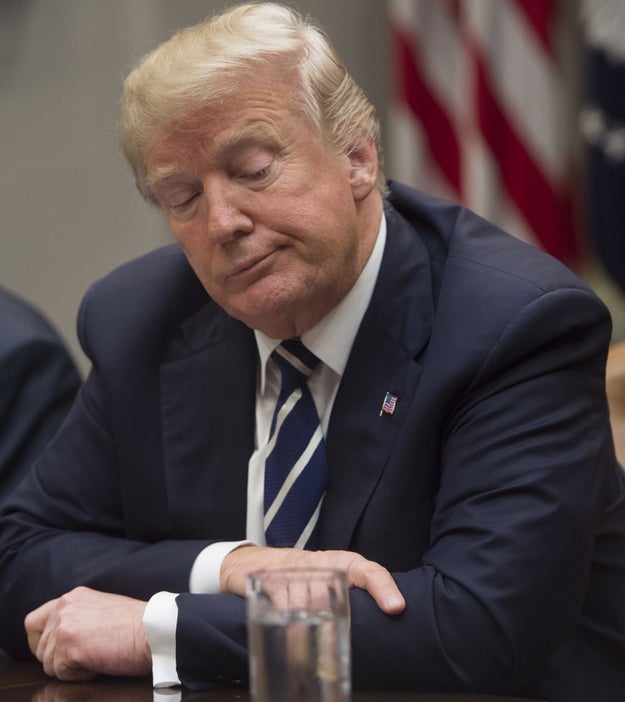 Saul Loeb / AFP / Getty Images
While discussing immigration with lawmakers in the Oval Office on Thursday, Trump asked why people from "shithole countries come here" — referring to immigrants from Haiti, El Salvador, and African nations.
Although a White House spokesperson on Thursday did not deny that he used the word "shithole," Trump insisted that was "not the language used" in a confusing Twitter rant on Friday.
However, Democratic Sen. Dick Durbin, who was in the room with Trump when he made the remark, said that the president did use "vile, vulgar" language including the word "shithole."
The president's remarks angered several countries, prompting them to issue strongly-worded statements condemning his comment.
Botswana
The government of Botswana asked the US government to clarify if Botswana was regarded as a "shithole country" and called his comments "irresponsible, reprehensible and racist."
"The Government of Botswana is wondering why President Trump, must use this descriptor and derogatory word, when talking about countries with whom the US has had cordial and mutually beneficial bilateral relations for so many years," the Botswana government said in a statement condemning his remarks.
The African nation said it had accepted US citizens over the years, including senior government officials, which is "why we view the utterances by the current American President as highly irresponsible, reprehensible, and racist."
The government of Haiti said in a statement it was "deeply shocked and outraged" by Trump's remark — and called it "racist."
"These insulting and reprehensible statements in no way reflect the virtues of wisdom, restraint and discernment that must be cultivated by any high political authority," the statement said, adding that Trump's remark "reflects a totally erroneous and racist view of the Haitian community and its contribution to the United States."
Paul Altidor, Haiti's ambassador to the US, told MSNBC that his country's government "vehemently condemns" Trump's comments "based on stereotypes."
Altidor said that Trump had "been misinformed or he is miseducated." He said that he was surprised and disappointed that Trump would "actually make such comments about any group of people" and noted that Haitian Americans had fought with US soldiers for America's independence and that they have greatly contributed to American campuses and health services.
This post will be updated as more countries express their displeasure at Trump's comments.
Source: https://www.buzzfeed.com/usnews.xml