"The accounts I've read and heard have been disturbing, distressing, and disorienting," Couric told People magazine in her first extensive comments on Lauer's firing.
More than a month after Matt Lauer was suddenly and dramatically fired from the Today show over a sexual harassment complaint, his former longtime cohost Katie Couric has opened up about the controversy.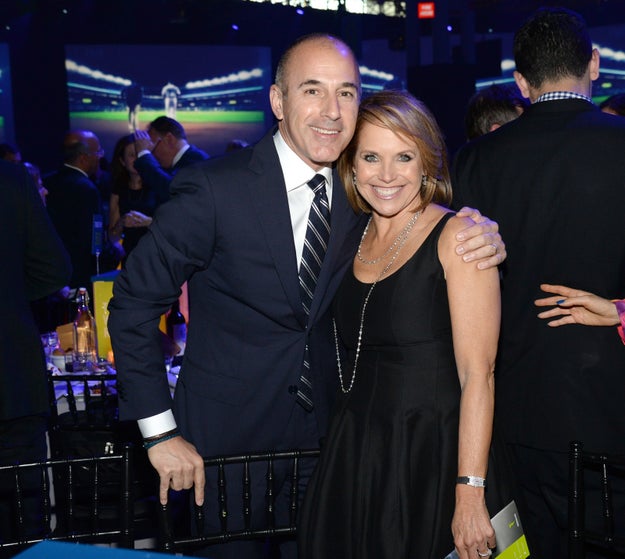 Kevin Mazur / Getty Images
In an interview with People magazine published Saturday, Couric said, "The whole thing has been very painful for me."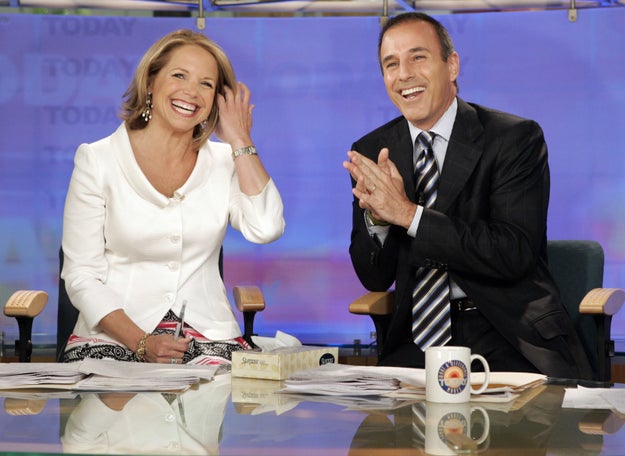 Richard Drew / ASSOCIATED PRESS
"The accounts I've read and heard have been disturbing, distressing, and disorienting," she said, "and it's completely unacceptable that any woman at the Today show experienced this kind of treatment."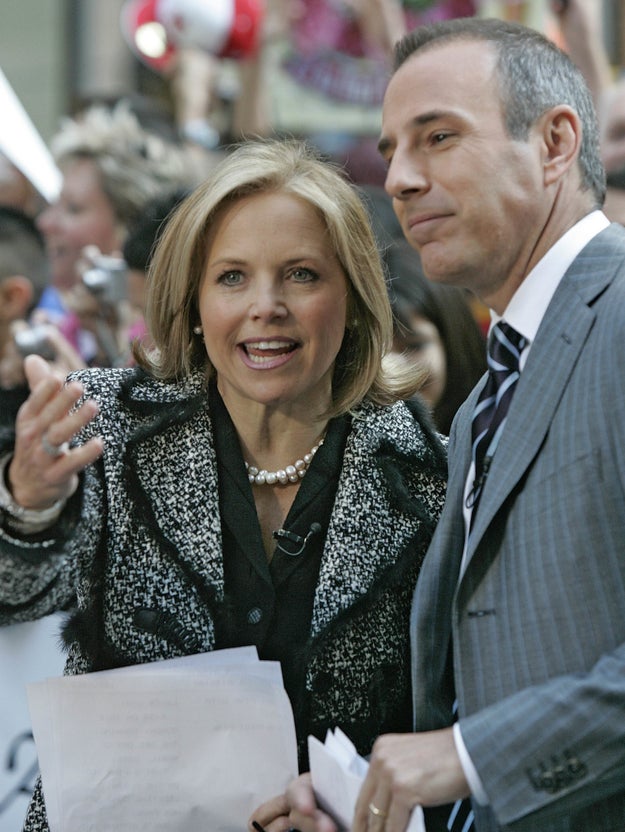 Richard Drew / ASSOCIATED PRESS
Lauer was let go from NBC in November after an internal investigation into a sexual harassment complaint found "a clear violation of our company's standards," NBC News Chair Andrew Lack told staff in a memo.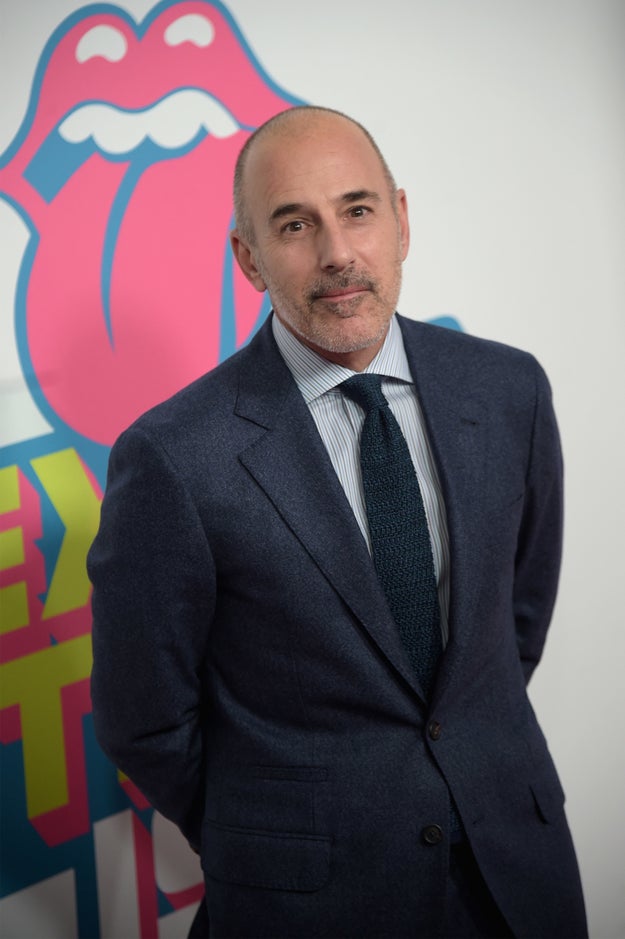 The woman who submitted the complaint alleged Lauer began behaving inappropriately while in Russia covering the Winter Olympics in 2014, according to NBC.
Other women also said Lauer behaved inappropriately, with one telling the New York Times that he summoned her to his office in 2001, locked the door, and told her to unbutton her shirt. He then bent her over a chair and had sex with her. She said she passed out during the incident, but didn't report it for fear of losing her job.
Women also told Variety that Lauer gave one female staff member a sex toy as a gift, adding a note describing how he wanted to use it on her. Another said he once showed her his penis and then reprimanded her when she didn't engage in a sex act.
In a statement read on Today after his firing, Lauer said that while some of the allegations were "untrue or mischaracterized," "there is enough truth in these stories to make me feel embarrassed and ashamed."
"I realize the depth of the damage and disappointment I have left behind at home and at NBC," he said.
Jason Kempin / Getty Images
While some of Lauer's former female colleagues had already spoken about his firing, Couric wrote in an Instagram comment last month that she wasn't yet ready to share her feelings, describing the situation as "incredibly upsetting."

Instagram
Speaking to People about her colleague of 15 years, Couric said she had "no idea this was going on during my tenure or after [she] left."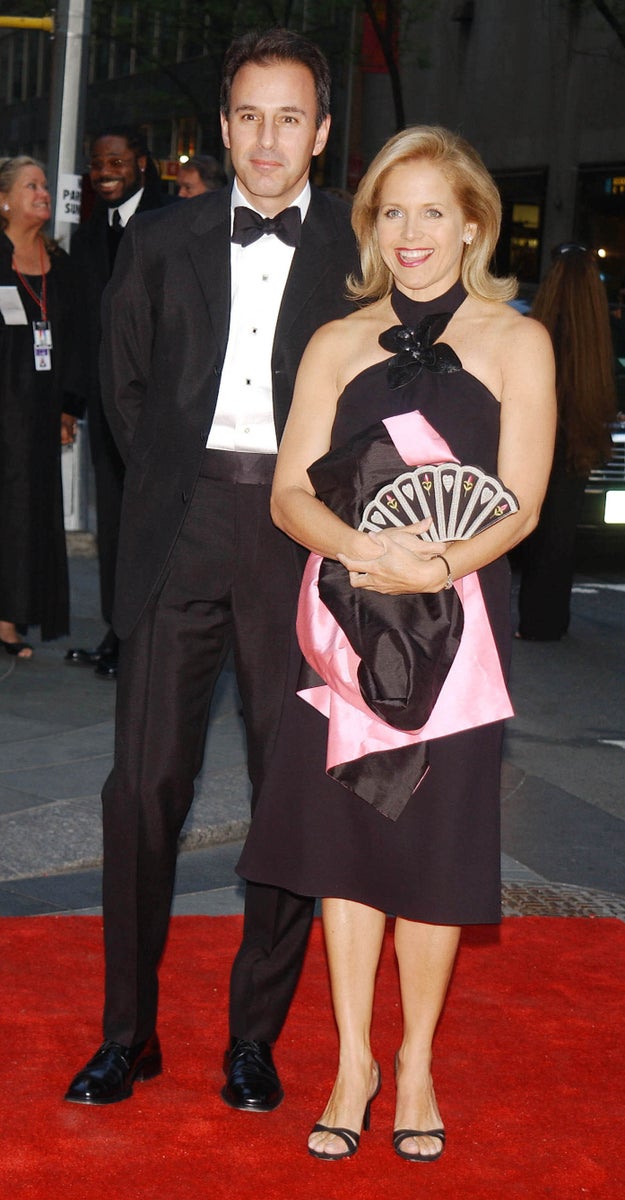 Walter Weissman / Star Max/IPx
"I think I speak for many of my former colleagues when I say this was not the Matt we knew," she said. "Matt was a kind and generous colleague who treated me with respect."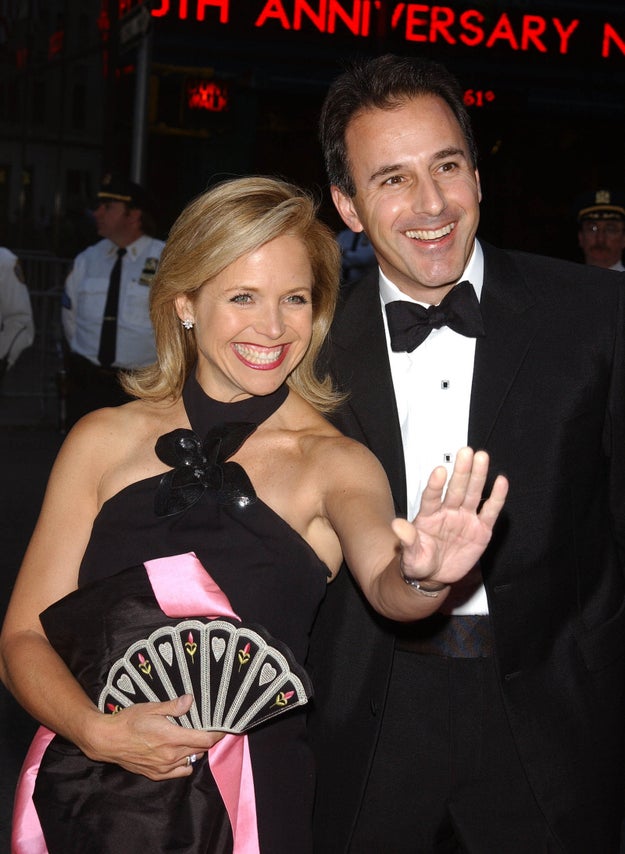 Peter Kramer / Star Max/IPx
In the wake of Lauer's firing, a 2012 clip of Couric speaking to Andy Cohen resurfaced, in which she complained that Lauer's most annoying habit was that he "pinches me on the ass a lot."
[youtube https://www.youtube.com/watch?v=z3leoXBel_M&w=560&h=349]
But Couric told People that she had merely been joking with Cohen: "In fact, a joke I once made on late-night television was just that, because it was completely contrary to our brother–sister relationship," she said.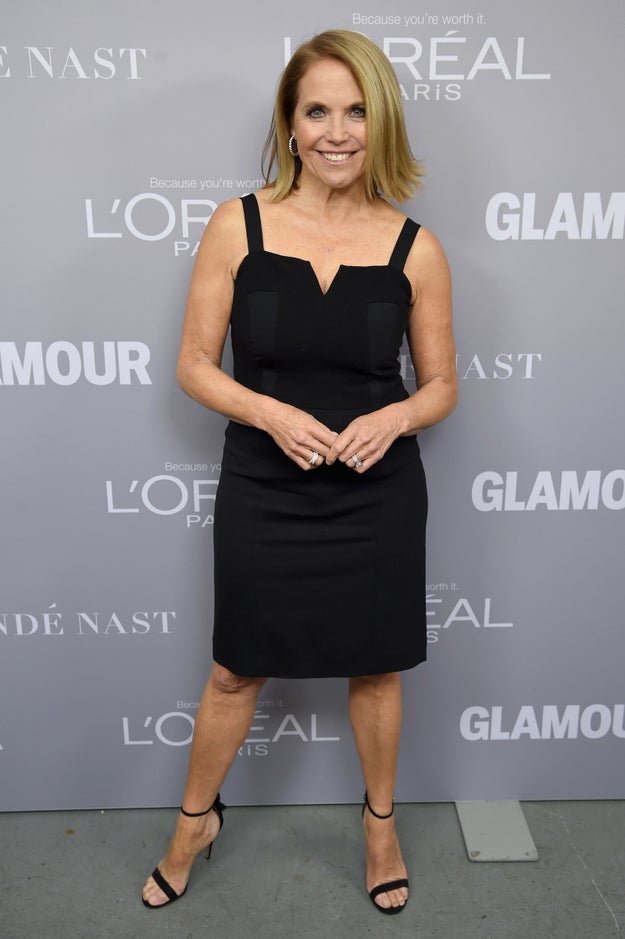 Dimitrios Kambouris / Getty Images
Finally, Couric said she "really admired" the way that Savannah Guthrie and Hoda Kotb have handled what she called "a very difficult situation."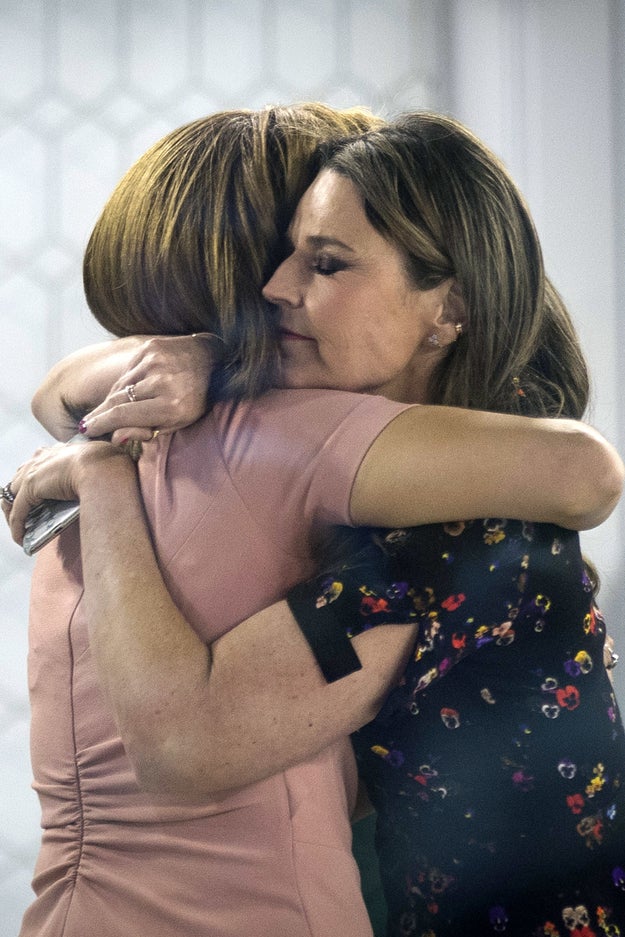 "It's still very upsetting," she said.
Drew Angerer / Getty Images
LINK: Matt Lauer Says He's "Embarrassed And Ashamed" In His First Statement Since Being Fired From NBC News
LINK: Katie Couric Broke Her Silence On Matt Lauer Sexual Misconduct Allegations
Source: https://www.buzzfeed.com/usnews.xml