"Should you go over three minutes, you will be asked to finish your drink, and then resume giving your presentation."
A software engineer from Seattle, Washington, named Michal, who goes by @Miexriir on Twitter, posted these hilarious photos over the weekend.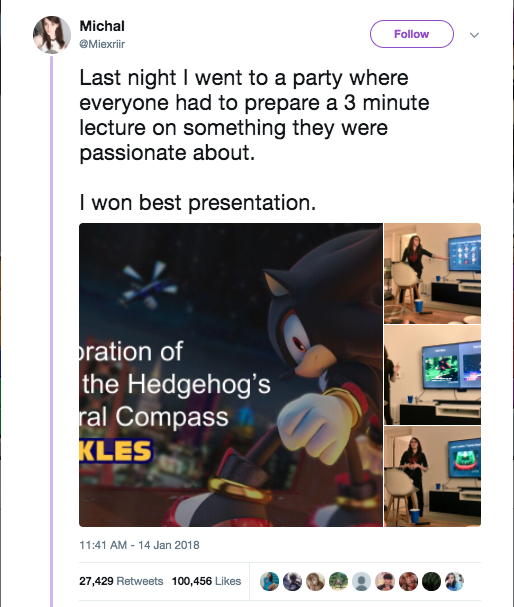 Michal, who wished to be referred to by their first name for privacy reasons, told BuzzFeed News that the powerpoint presentation party was set up by her friend Clarisse.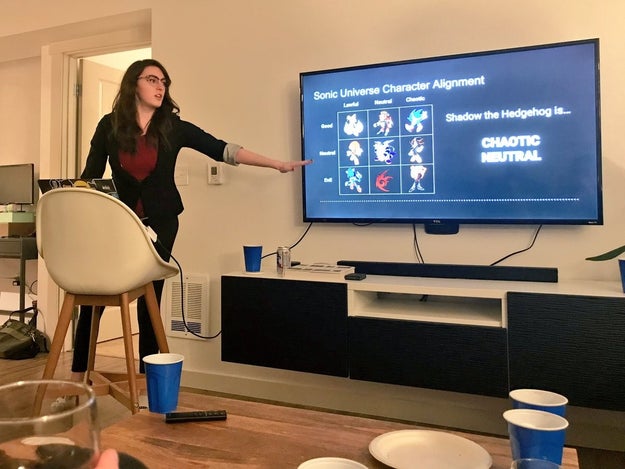 Every guest had to make a 3-minute presentation about something their passionate about. Michal picked Shadow The Hedgehog and won.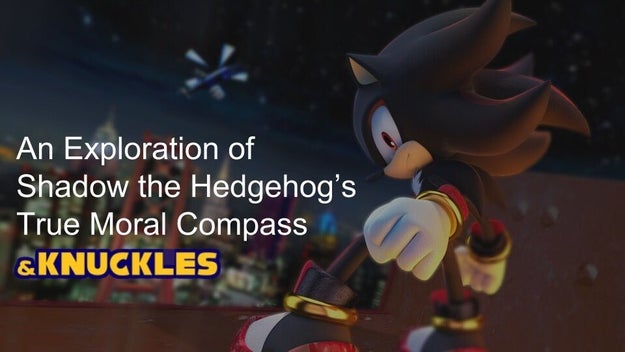 Just in case you don't know — for some weird reason — Shadow The Hedgehog is an anti-hero from the Sonic The Hedgehog video game series. He's a black and red hedgehog that first appeared in Sonic Adventure 2. He has rocket shoes and sometimes a gun and occasionally rides a motorcycle. He's pretty rad.
"Other fun topics from that night include: 'Hidden Meanings in Classical Music – Acid Trips, Soviet Defiance, and Jaws'; 'Transhumanism and the Sublime – A Meditation on Technological Evolutionism'; and 'Dogs with Jobs – Occupations for the Canine Individual,'" she said. She also posted a screenshot of the rules: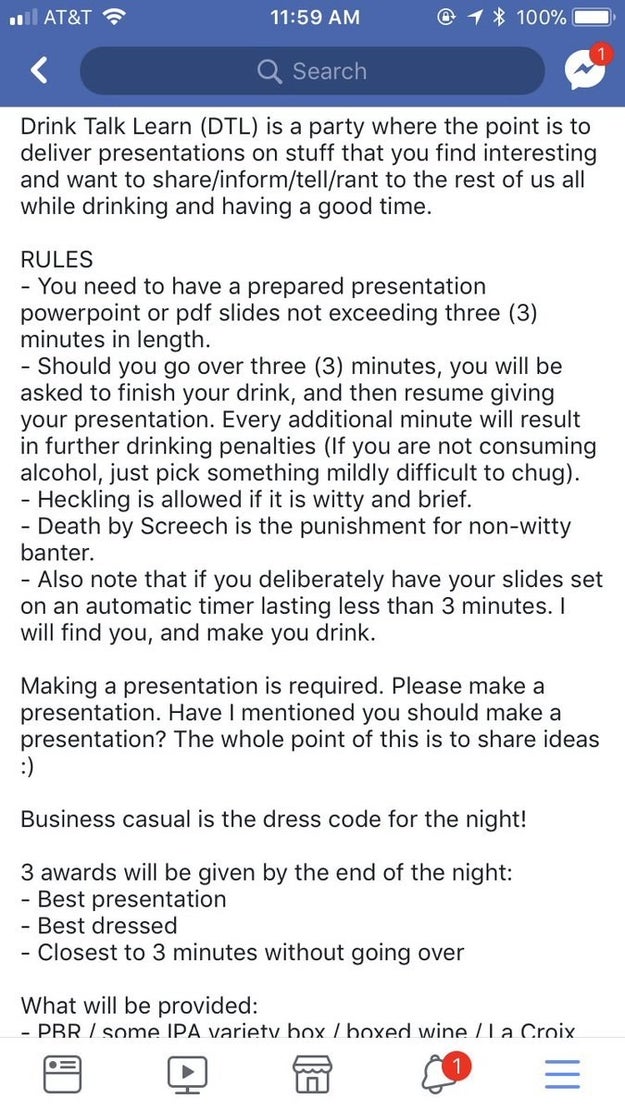 Michal's tweet about her presentation went super viral. It's been retweeted over 25,000 times.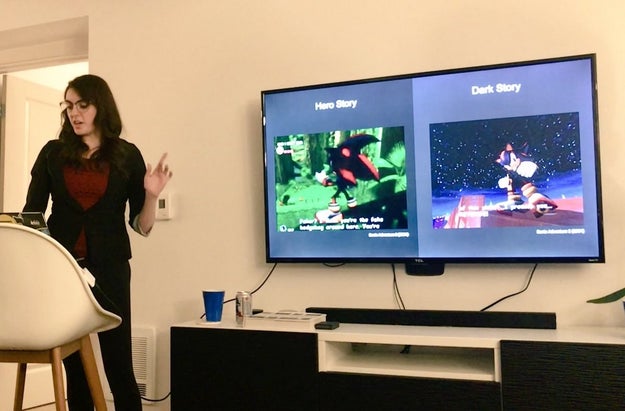 And from the looks of the slides she's posted, she definitely deserved to win.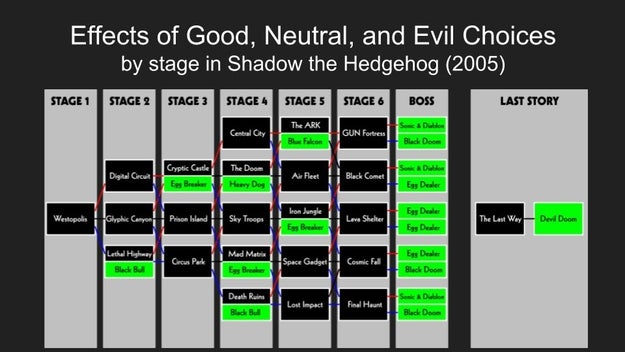 It looks super intense.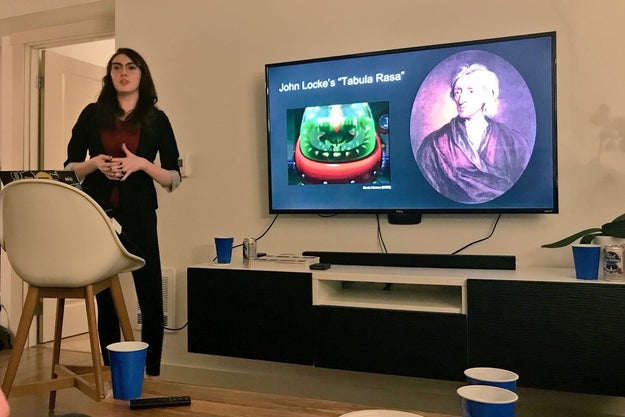 "Most of the online response has been excitement about the concept of this kind of party," Michal said.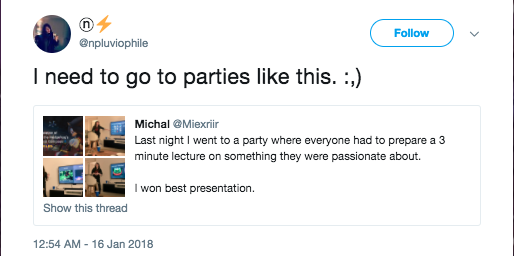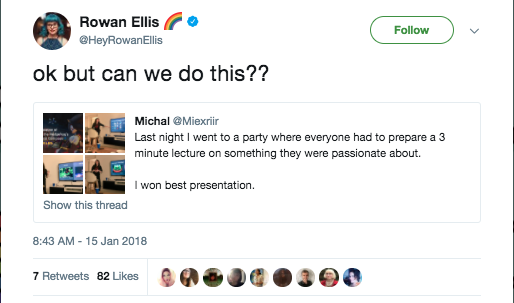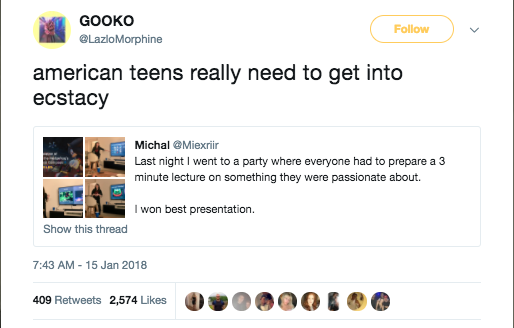 Source: https://www.buzzfeed.com/usnews.xml