Rapper Post Malone apologized Thursday for a video of him riding around Las Vegas in a Humvee decked out with a mounted machine gun.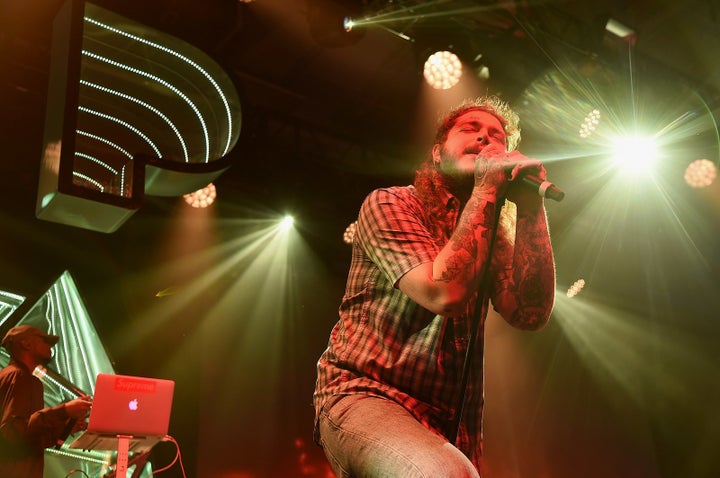 Theo Wargo / Getty Images
Many people said it was insensitive of the 22-year-old rapper, whose real name is Austin Richard Post, to do in a city where a gunman in October killed 58 people, making it the deadliest shooting in US history.
Malone replied to Stephens that "the gun isn't even real y'all…never thought anyone would assume that i was being disrespectful."
Battlefield Vegas, a firing range in Las Vegas dedicated to large weapons, did not immediately respond to request for comment.
But wait, there's more!
The backlash and apology came on the same day as a profile of the rapper appeared in GQ. In it, he said: "I definitely feel like there's struggle being a white rapper. I don't want to be a rapper. I want to be a person that makes music."
As of Thursday, his song "Rockstar" was third on the Billboard Hot 100 charts.
Including the author of the profile, Bijan Stephen.
Stephen, an editor for Vox, wrote on Twitter, "i think i'm a Post Malone stan sorry." Stephen did not immediately respond to a request for comment.
Source: https://www.buzzfeed.com/usnews.xml