"I didn't think that ordering a whopper would really open my eyes up to net neutrality."
Burger King just released a 3-minute "social experiment" video that explains net neutrality using burgers and, well, you should just probably watch it.
[youtube https://www.youtube.com/watch?v=ltzy5vRmN8Q&w=560&h=349]
In the video, real Burger King customers are forced to either pay more for a burger to get it quickly or pay the normal price and wait for a long time.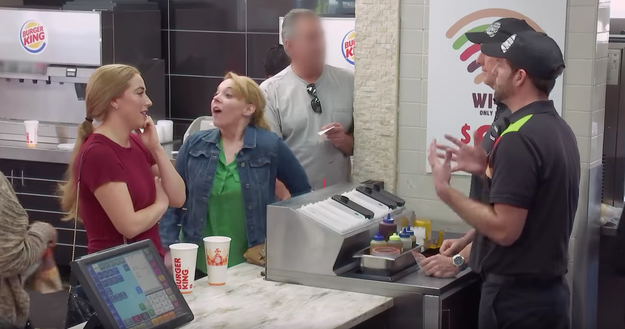 Burger King
Basically, in this example, Whopper = Internet.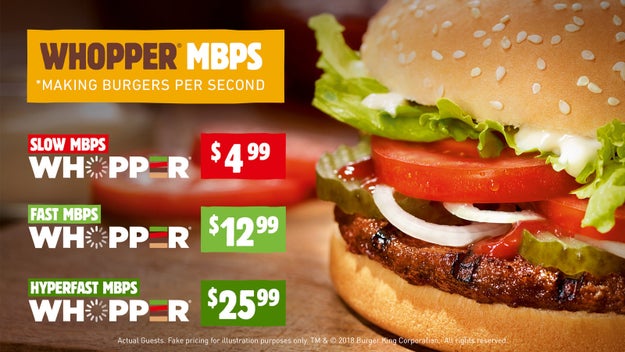 Burger King
Before the Federal Communications Commission repealed net neutrality regulations in December, these rules prohibited internet providers from blocking or slowing websites, or charging a premium for "fast lanes" for specific services or higher-quality streaming.
Needless to say, the Burger King customers were pretty pissed about it.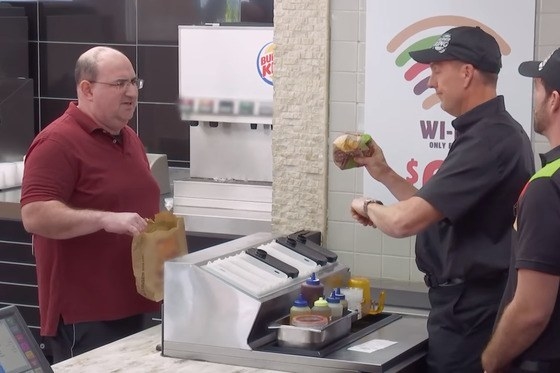 Burger King
The video also makes fun of FCC Chairman Ajit Pai and the oversized coffee mug he drank from while repealing net neutrality rules in December.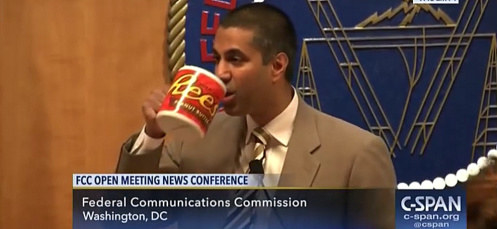 CSPAN
👑 🐸 ☕️
At the end, the customers are told about the prank and Burger King directs viewers to a Change.org petition to save net neutrality.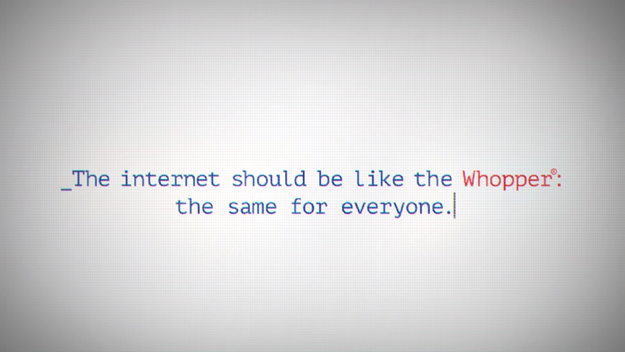 What do you think about "Whopper Neutrality?"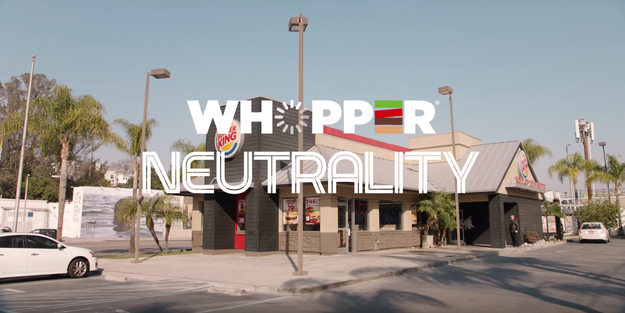 Burger King
Source: https://www.buzzfeed.com/usnews.xml