"Really looking forward to the State of the Uniom."
Tuesday will bring President Donald Trump's first and highly anticipated State of the Union Address — you know, that very big event where the president delivers a long, impassioned speech to the entire country.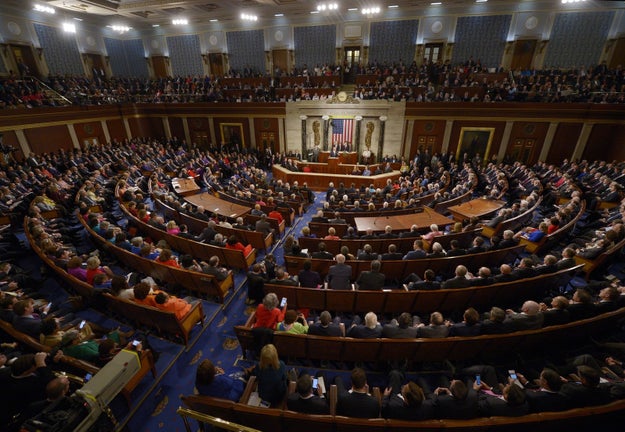 Saul Loeb / AFP / Getty Images
("Visitor's" is also incorrect, per the Office of Art & Archives website.)
A spokesperson for the Sergeant at Arms Office, the nonpartisan office in charge of printing the tickets, confirmed that there was a "misprint" and that Senate staffers had corrected, reprinted, and are currently redistributing the tickets.
The spokesperson did not know how many tickets had to be recalled and redistributed, however. Around 700 people usually attend the address, which is a joint session of Congress plus some of the president's guests.
The Sergeant at Arms spokesperson could not say whether the office had messed up tickets before. Apparently, the "design remains pretty much the same."
"Sometimes the colors and little details change and obviously the dates," he said. "But I don't recall [the need to reprint due to an error] happening before."
Source: https://www.buzzfeed.com/usnews.xml